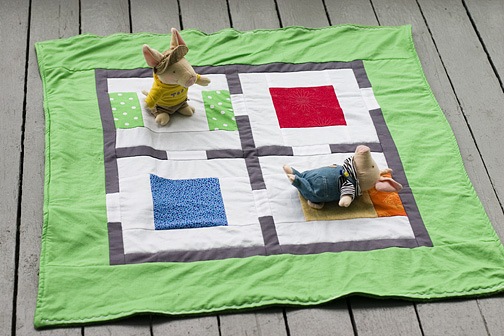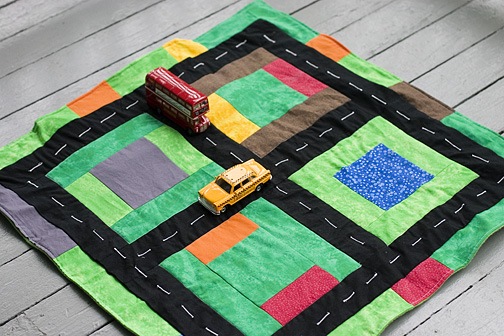 My son has two friends whose parents met in childbirth class, so their birthdays are quite close together. When they turned five recently, I made them each a playmat quillow: a quilt that folds up into a pillow. For the girl version, I designed it to look like the floor plan of a house, with a bed, tables and chairs. For the boy version, I went with a street scene.
I used the same basic block for both (I think it is called a framed 1-patch) and just altered the colors for the various blocks. I didn't use batting or binding, just backed them with fleece, top-stitched around the edge and machine quilted around the squares. I used gray fleece for the pockets because I ran out of green.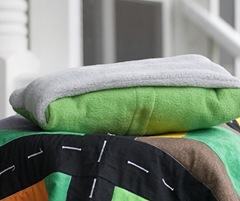 I made my son a slightly larger train track version earlier this summer to take on vacation. It was perfect to keep him cozy on the plane, as a pillow in the car and a playmat in the hotel.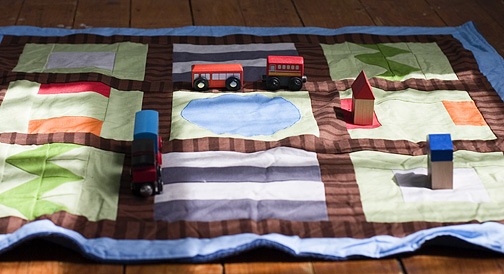 They were really easy to make, but of course I had some help.