One of son's friends had a birthday party at a bakery last weekend. The kids had a great time making bread and decorating cupcakes. In keeping with the baking theme, I made the birthday girl a little apron and some felt baked goods.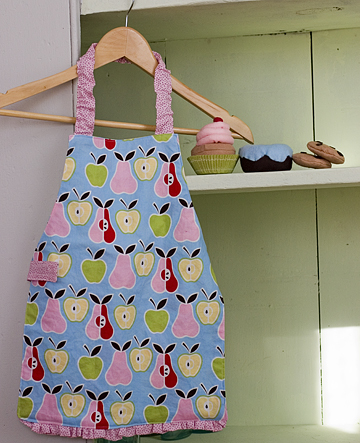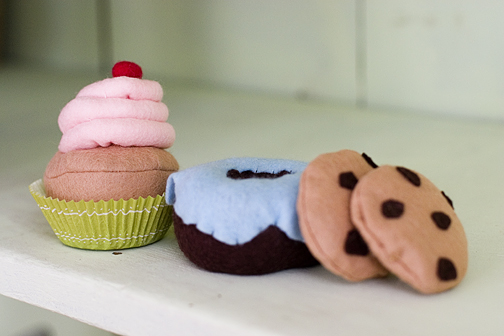 The apron is from the free tutorial by Meg McElwee at Sew Liberated. I added the ruffle along the bottom. I love the apple fabric. I've been saving it thinking I'd make myself a summer-y purse, but now that it's almost winter I figured it could be put to better use.
The cupcake pattern is from UmeCrafts. The donut and cookies are my own design.