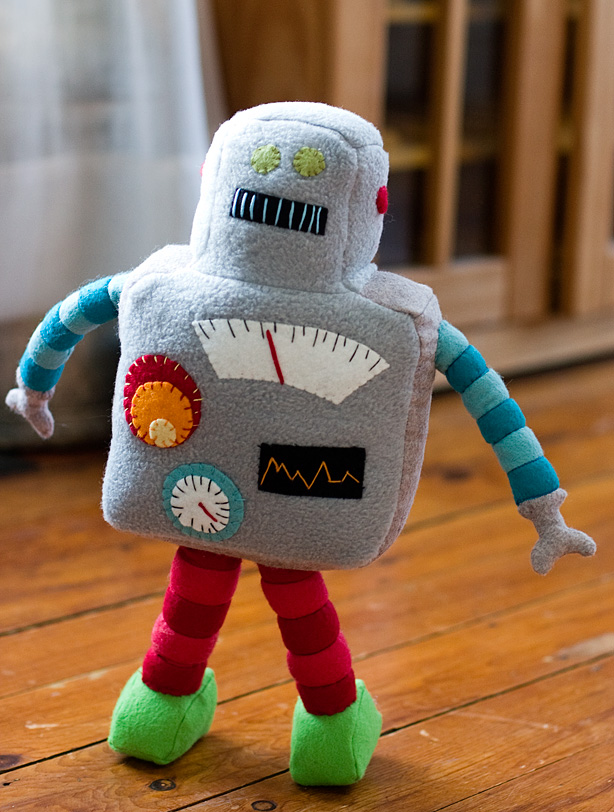 I made this plush robot for my 5-year-old son, who is getting his tonsils and adenoids out tomorrow in hopes of solving sleep apnea and other related problems. He has been crazy about robots lately, and loves to make his own with cardboard boxes and various craft supplies. My father-in-law, an electrical engineer, has promised to help him make a "real" robot, but in the meantime, this one will be better for post-surgery snuggling.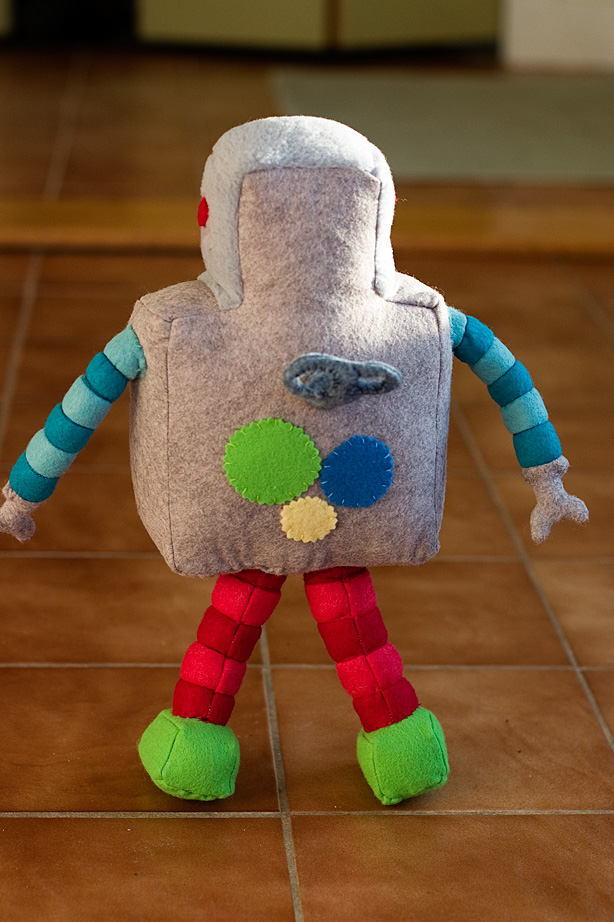 The pattern is the Retro Robot Plushie by Gulf Coast Cottage, who sells patterns for the most adorable felt food and other playthings. I didn't have quite enough gray felt, so I used fleece on the front (didn't have enough to do the whole thing in fleece of course). The instructions were super easy to follow.  I detoured from them a bit by sewing it with the seams on the inside because I was using fleece instead of all felt, so I added the arms and legs after sewing the body together (leaving an opening for stuffing). That resulted in the body being a bit more rounded instead of squared off, but I still liked the result. I also made the arms and legs striped by sewing strips of felt together before tracing the pattern.
I can't decide whether to give it to him before surgery or wait until he wakes up. Wish us luck!