"Dyeing is eventful in a grand sort of way." — Martha Stewart's Encyclopedia of Sewing and Fabric Crafts
This quote made me laugh. What a Martha thing to say. Sure, DYING can be grand and eventful (think Romeo and Juliet). DYEING on the other hand, is more of a tricky, trial-and-error experience, particularly when using the fiber-reactive dyes called for in several of the projects in this book.
But, I have to say it was kind of fun to experiment, as I did for a craft story I recently wrote for AP. I made linen napkins then attempted to dye them with Martha's ombre technique.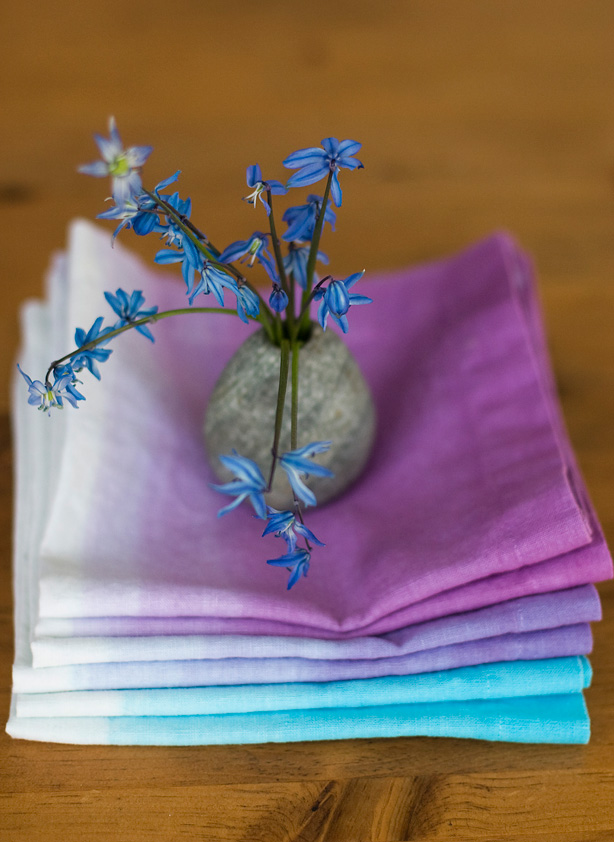 They look OK all folded neatly and stacked, but here you can see the trouble I had. I think the blotches are where I had the heads of my pins, so the dye was blocked.
My next attempt was dyeing more napkins, this time just solid colors. These turned out vastly lighter in color after washing than they were when I removed them from the dye. The pale yellow was actually a medium-orange, and the pale pink was a much deeper pink. Weeks later, I realized that I forgot to add the salt to the water at the very start of the dyeing process. They're still pretty, though.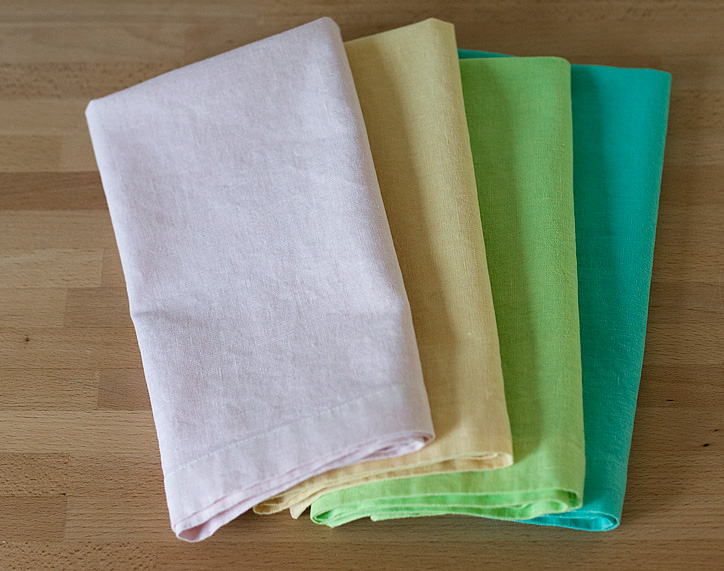 I do plan to make more napkins. There is very little sewing involved, but lots and lots (like 20 different creases) of pressing. Luckily we recently got a new iron and it's so much better than our old one that I actually enjoy it. One thing I've noticed with Martha projects and recipes is that she likes to combine multiple steps into one step, so at a glance, this looks like five quick steps. Then you read it, and there's really 10 steps.
That said, these napkins were oddly satisfying to make. The mitered corners are just so professional looking.
You can read my AP article and the tutorial for making the napkins here.