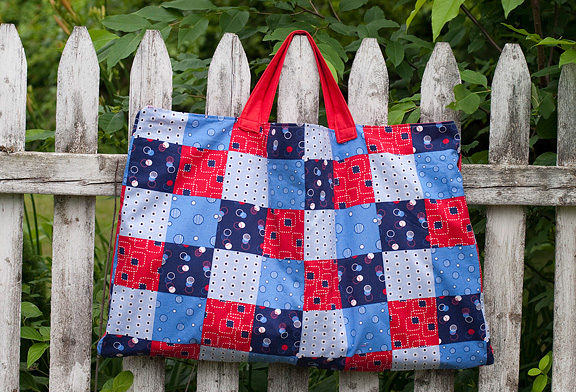 Just in time for the 4th of July (well, just in time for me… if you want to make one, this is probably too late), here's a waterproof picnic blanket that folds into its own tote bag.
I was inspired by the "quillow" play mats I made last summer, so I decided to expand that idea into a larger blanket. For the back, I used a $2.99 shower curtain liner from IKEA, though I admit that was not the sturdiest choice. We'll see how long it lasts.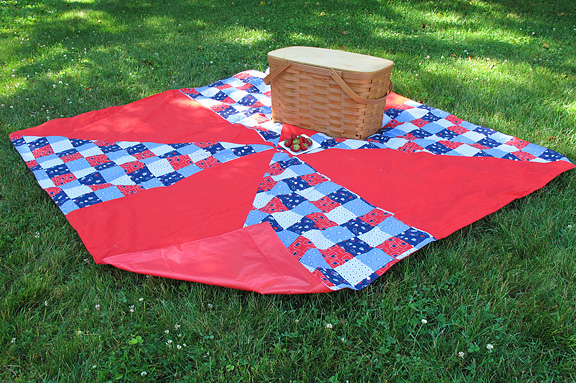 I wanted to make a square blanket, since the shower curtain is square, but quilting fabric is too narrow so I knew I'd have to piece it together somehow. I remembered this giant pinwheel design I saw in "Last Minute Patchwork and Quilted Gifts" and used that basic idea to make the front since it sort of reminded me of fireworks.  The red fabric is also from IKEA (a twin flat sheet), and the patchwork-print fabric was $2.50 a yard at Jo-Ann's. This isn't a particularly comfy blanket since there's no batting, but on the other hand, it's very light and folds up flat so there's plenty of room in the tote for other stuff.
You can read my article and tutorial I wrote for AP here.