I fell behind on keeping up with the "present a week 'til Christmas" challenge at Works in Progress, but I'm back on track this week. If you've thought about joining the challenge, you might like to know that the odds are rather good. I've won twice already! (The prize is a  half-yard of fabric, and the winners are chosen at random)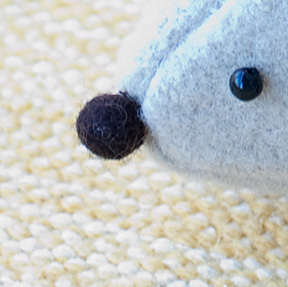 If you missed my previous posts, please leave me a comment if you would like the address to the "secret" blog where I'm posting these projects so my friends and family won't see them. Hopefully I have kept up with the requests, but if you haven't heard from me, please give me another chance!
Coming up soon, pictures of the two dresses I made to wear to the wedding we attended last weekend. I think I went against most the advice I got here and didn't add the flounce to the flowered dress, but it still looked nice. In fact, I may wear it to another wedding tomorrow.