I am a bit bashful about posting this project: my entry into the "Embroidereading" contest at Checkout Girl Crafts. The rules called for embroidering a poem, either something you wrote, a quote from a favorite poem or song lyric or a child's poem. My original plan was to have my son write something, but he had no interest, so I wrote this little snippet based on something that first struck me when I was very little. I love fall, and fall foliage, and I've always thought that leaves being blown down the street by wind look like a bunch of runners just starting a road race.
I might give this to my sister for our birthday in October since she likes to do a lot of fall decorating. But it feels a bit strange to give someone a poem. What if they don't like it? My son asked me to read it to him, and when I told him about how I think the leaves look like a road race, he said, "Me, too!" And told me he liked the poem and that we should keep it. So maybe I will! I so rarely make anything for myself.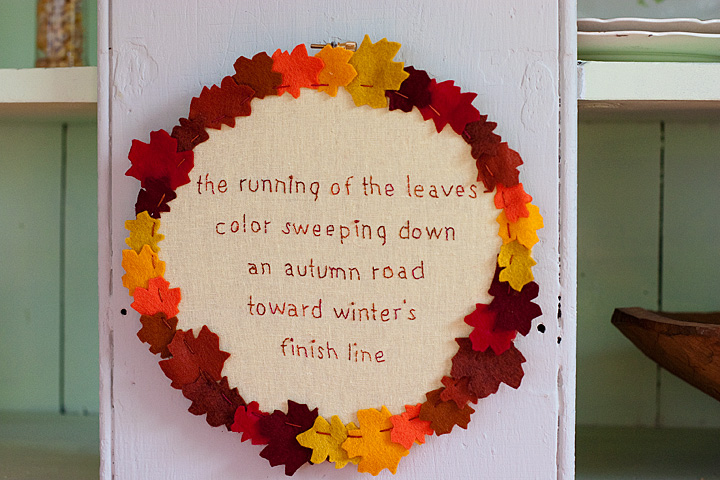 I've never done much embroidery, and it probably shows.