Deb from Works in Progress is collecting blue and red quilt blocks to make a quilt for victims of the recent earthquake in New Zealand, where she lives. I've been participating in her "Gift a Week 'til Christmas" challenge and have been lucky enough to win the weekly fabric prize several times, so it was the least I could do to contribute a quilt block.
I made the mistake of grabbing a priority mail envelope at the post office and had no idea just how EXPENSIVE it is to send a quilt block to New Zealand, but I figure it was for a good cause.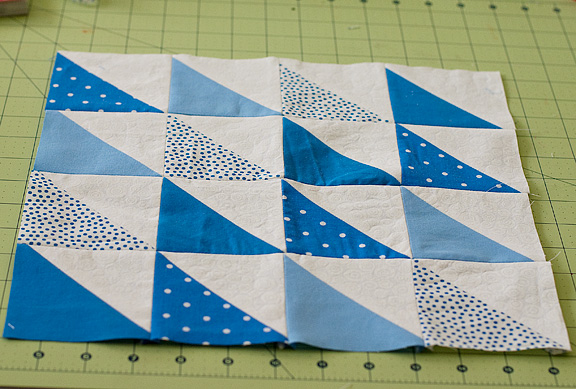 And here's a sneak peak of my Christmas gift progress this week. If you'd like to see the rest, please leave a comment or e-mail me for the link to the "hidden" blog where I've been posting these projects.