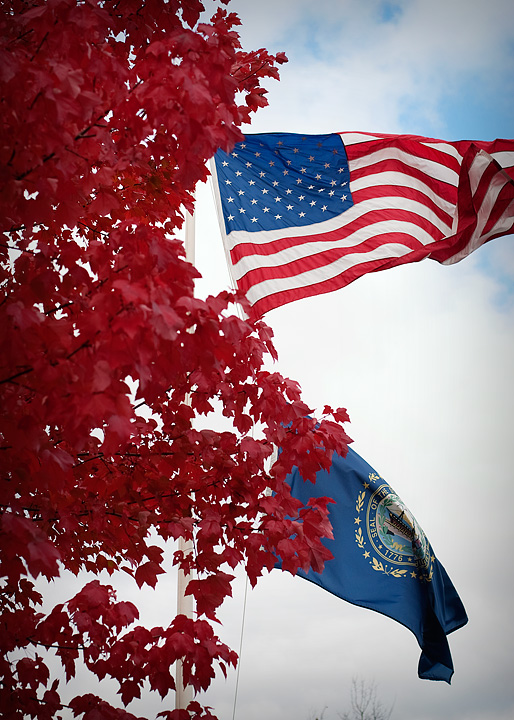 I snapped this picture last Monday after spotting these absolutely gorgeous red maple trees (in a dentist office parking lot of all places), and thought it was perfectly patriotic for Election Day.
I'm finally feeling almost back to normal after a very long Election Day … I got home from work at 3:45 in the morning Wednesday (after a long night spent analyzing and writing articles about the exit polls AP conducted for the election) and got up at 7 a.m. to get my son to school and get back to work. I was so tired I accidentally sent Parker to school with an empty lunch box (We have two of the same lunch boxes. The packed lunchbox was right next to the empty one I had left in my car the day before). Oops! Luckily he was quite happy with the emergency lunch his teacher threw together for him.
This morning, I spotted an ad in the paper for this very intriguing estate sale:
"Over 3,000 salt & pepper shakers, 7,000+ skeins of yarn, 300+bell collection, 100+ collectible spoons, 100+ postcards, thimbles, furniture, all kinds of craft material and other household belongings."
SEVEN THOUSAND skeins of yarn? I don't knit or crochet, but I kind of wish I did. Can you imagine what this woman (named Erma!) was like?
Here's a sneak peak at my Christmas project for this week. As always, leave a comment or send me an email if you want the address of my "hidden" holiday blog.