The winner of my magazine giveaway is Ann! Congratulations! I will email you to get your address, but probably won't have a chance to get the magazine in the mail until Monday because we're going away for the weekend.
Thanks for all the teacher gift suggestions everyone!
In other news, I made these little guys this week (from the book "Fa la la la Felt") and can't decide if they are creepy or cute? What do you think?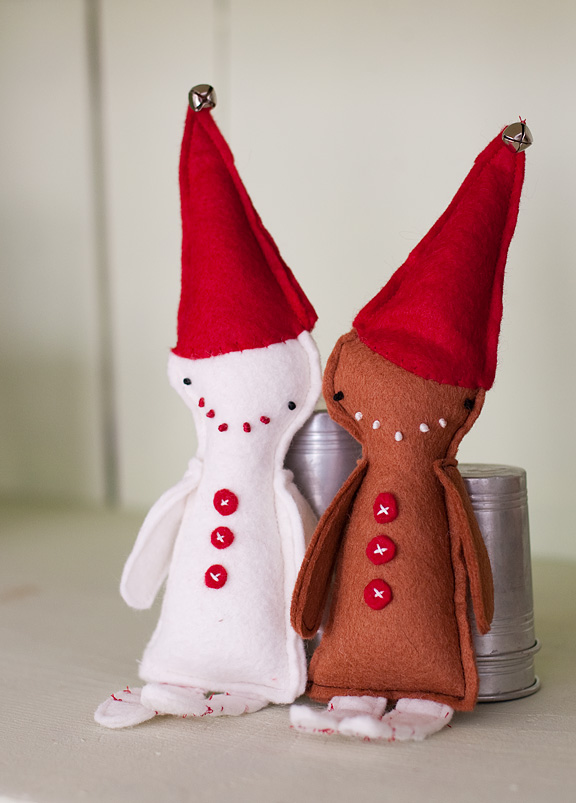 My husband thinks their mouths look like fangs.