I know nothing I give away this time will be as popular as my Lowly Worm doll from the last Sew, Mama,Sew! Giveaway… but I have so many Christmas presents left to make that there's no way I have time to make another Lowly. I've already spent too much time fretting about what to give away, so I finally decided to post two options. The winner can pick which item he/she would like, the other will be for a Yankee Swap at a family party next weekend!
First up is a denim tote bag with leather handles based on this tutorial at Between the Lines. The photo shows two bags I made last summer. The actual bag I'm giving away is probably the size of the bag on the right,  about 12″ wide and 15″ tall.  It was too dark here today take a decent picture, so I figured the older picture was better.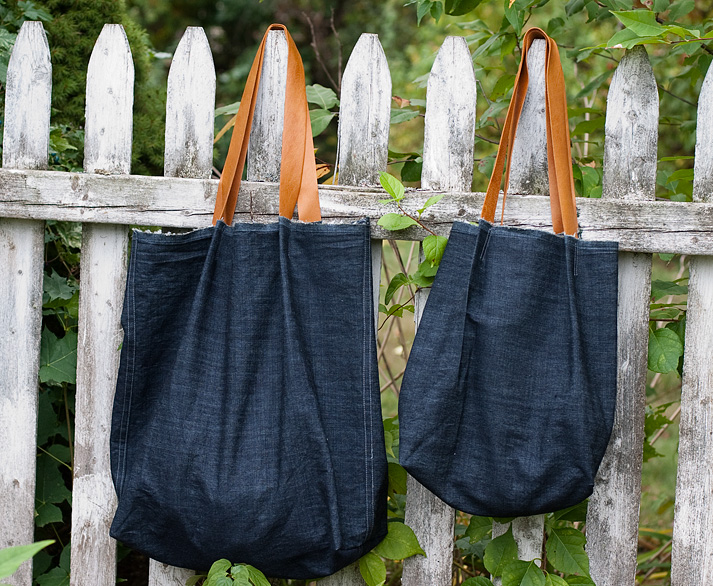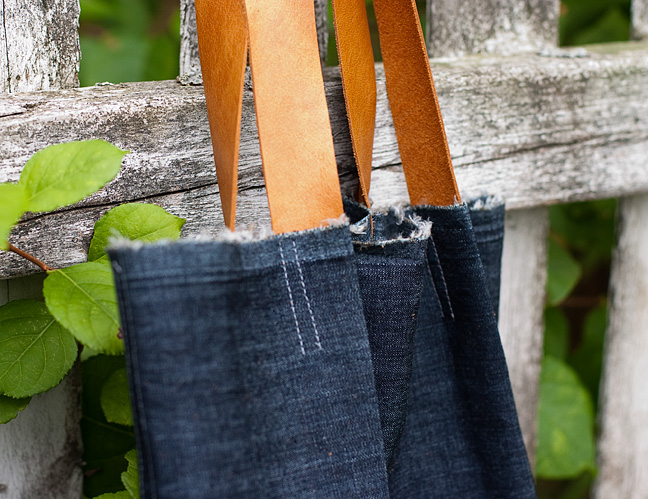 Next is a pair of felt gingerbread guys from "Fa La La La Felt." You may recall that I posted about them before. I think they are cute, but my husband thinks they are a bit creepy looking. So I'm happy to send them to a home where they will be better appreciated!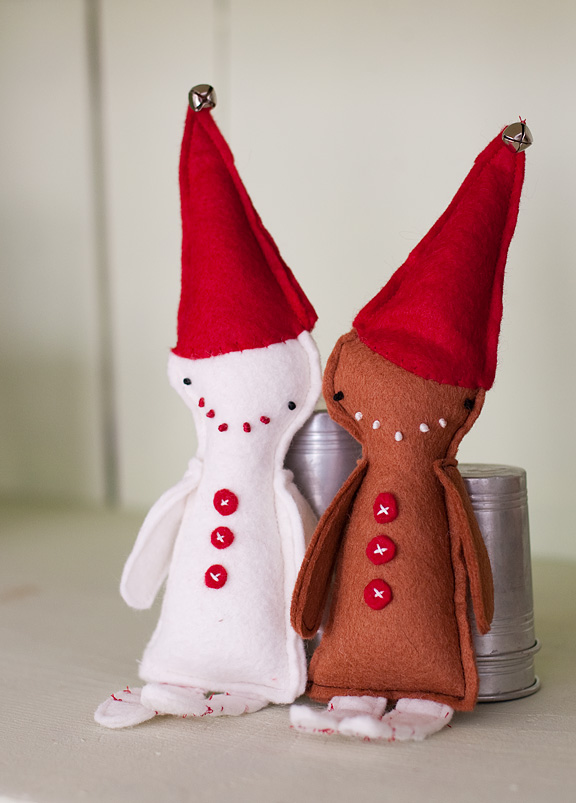 In the spirit of the holidays, no need to jump through hoops for a chance to win. Just leave me a comment! If you feel like it, tell me about the best handmade gift you're giving this year.
Comments will close Friday night and I'll announce the winner Saturday morning. I will ship internationally.