Mom…… if you're reading this….. STOP! (everyone else, scroll down…)
–
–
–
–
–
–
–
Here's my latest AP craft story for Mother's Day:  how to make a family tree using maps that feature your relative's first names. I made a few of these last year for wedding and Christmas gifts and all the recipients seemed to like them. I just love the look of maps. And you can download beautiful, detailed maps free from the U.S. Geological Survey website.
Click here for the full AP story and tutorial.
The version on the left features the names of my cousin's five kids. The version on the right is for my mom, and has my parents' names  in the top row, my sister and I and our spouses, and then our kids in the bottom row. You'd be surprised at how easy it is to find towns, lakes, etc., that  match different names. The only one I couldn't find for my family was "Gabrielle" but I found a town called "Brielle," which we use as a nickname anyway.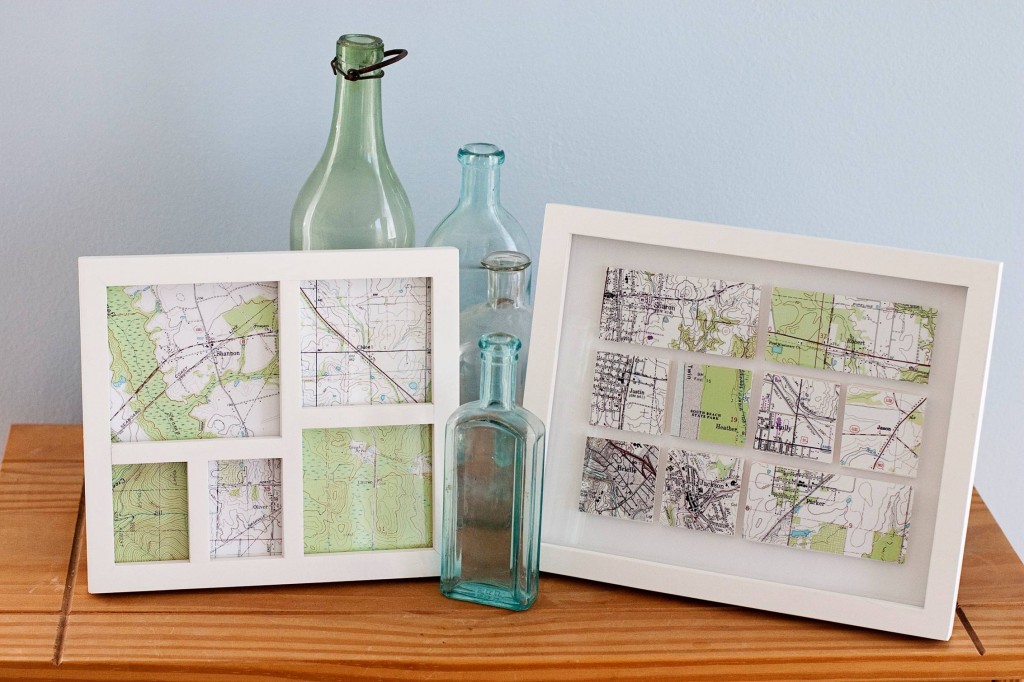 (UPDATE: One of my commenters makes a good point: some names will be tough to find. As I mention in the AP story, you could always frame a map for Mother Lake, Minn., or Mother Vineyard, N.C. instead for Mother's Day. Or, this makes a good wedding gift if you group together sentimental locations like Love, Miss., Happy, Ark., or Matrimony Point, Maine.)