More shirts made with my Silhouette machine, this time using the smooth heat-transfer material instead of the flocked. Again, I used coloring book pages for the designs, though I tweaked them a bit in Photoshop to get rid of some of the details and make the outlines thicker.
I nearly gave up on the Millennium Falcon — SO many tiny pieces of vinyl to peel away. I accidentally pulled off a large piece with a bunch of little pieces and was complaining to my husband, who told me to get a grip: the six-year-old who gets this shirt is not going to notice. He's probably right.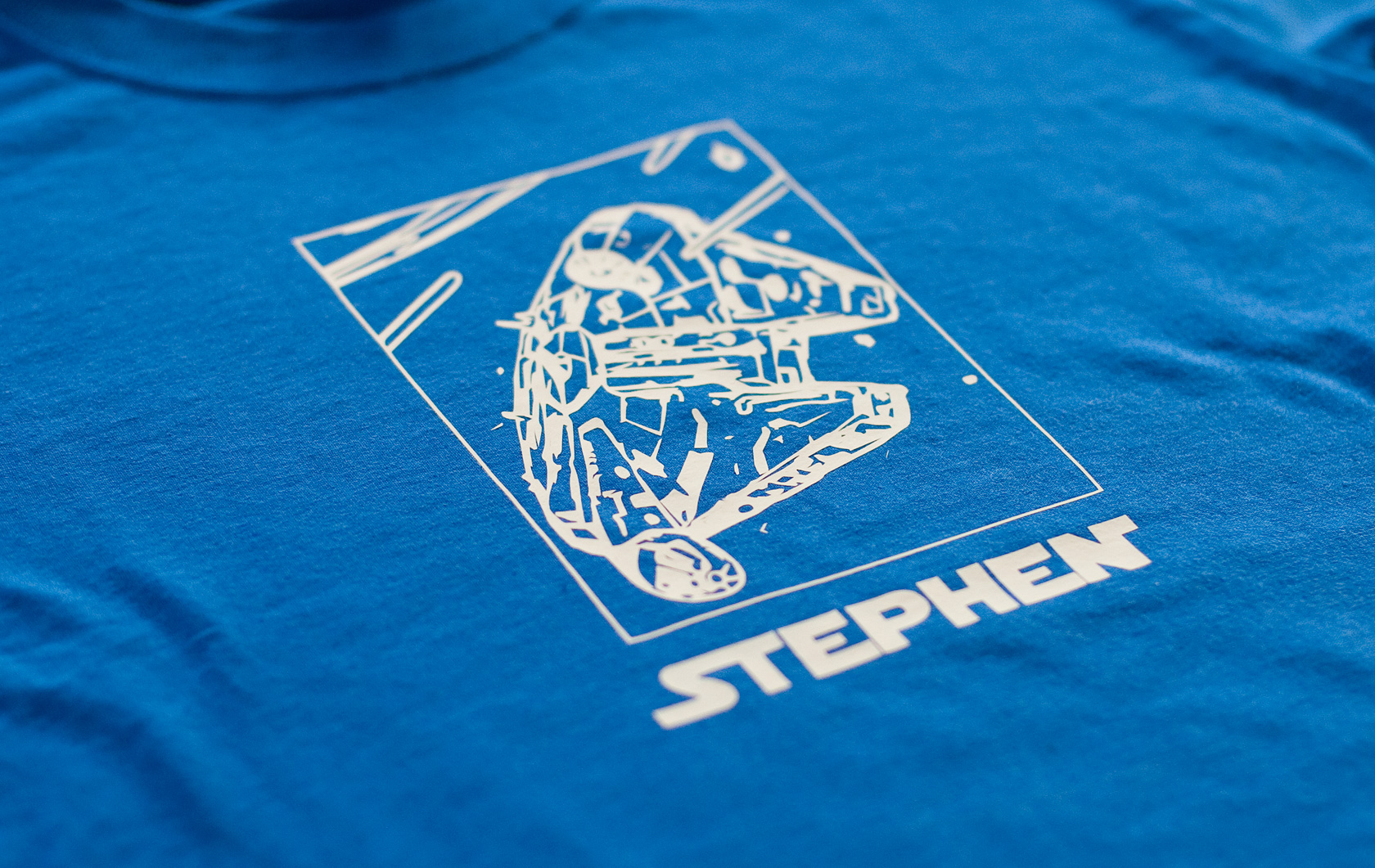 This shirt is for my niece who turns six next month and is in a My Little Pony phase right now. Personally, I think they're a little creepy looking, but MUCH easier to cut out than the Star Wars ship!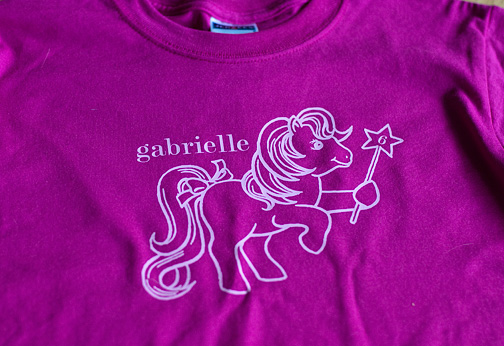 I realize I haven't been posting much lately. My job is getting hectic with all the presidential candidates, and possible candidates, coming through. Yesterday, for example, I spent several hours waiting outside a hotel for this: