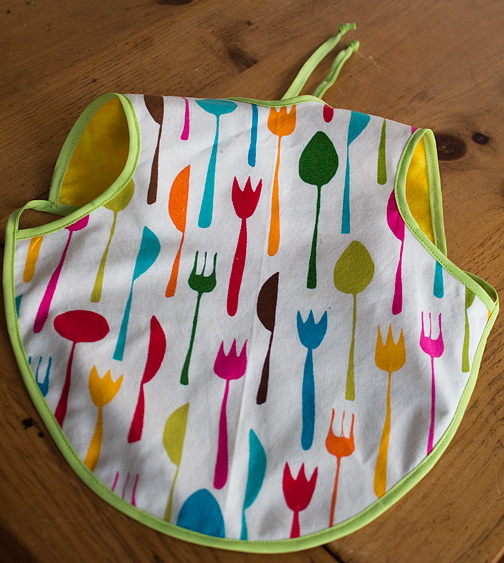 This little bib/apron (or "bapron") was so easy to make, I wish I had more babies to make gifts for. This one is headed to a friend of my husband's, who is having a baby next month.
When I made this, there was a free pattern and tutorial at Craftiness is Not Optional, but if you follow that link you will see that the pattern now costs $6. For some reason, mine looks smaller than the original, especially the arm holes. In fact, I couldn't really lay mine out to take a picture of it the way it's shown on the original site. Maybe I cut my bias tape the wrong size? I think it's OK though, it might just work for a smaller infant, which is fine. Or maybe I screwed up and it really wasn't such an easy project after all!
I unexpectedly have next week off from work because we have to use up all our vacation by the end of the year instead of carrying it over… so I need to come up with my Christmas sewing/crafting master plan!