(If you're looking for my giveaway post, click here)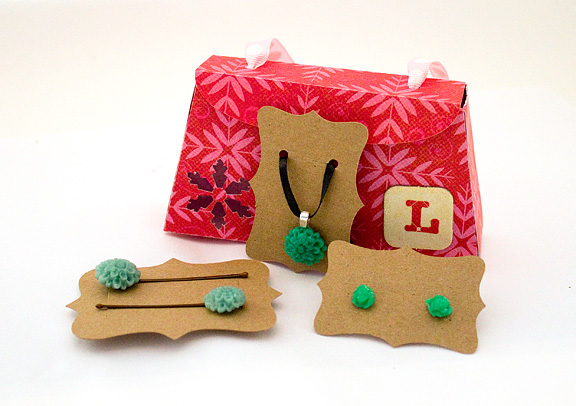 Here are some of the Christmas gifts I finished last week. My cousin has four daughters, ages 4-11, and my sister has a 6-year-old daughter,  so I'm always looking for cute but inexpensive gifts for them. (though I would wear these myself if I had any leftovers!) These were so easy. The jewelry is made from polymer clay using a few silicone molds from Mold Muse, and I made the little purse/box and the tags using my Silhouette machine.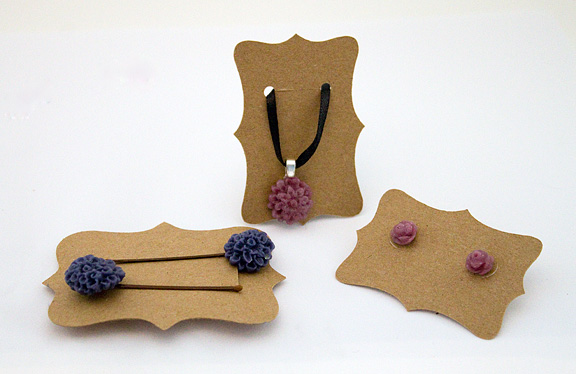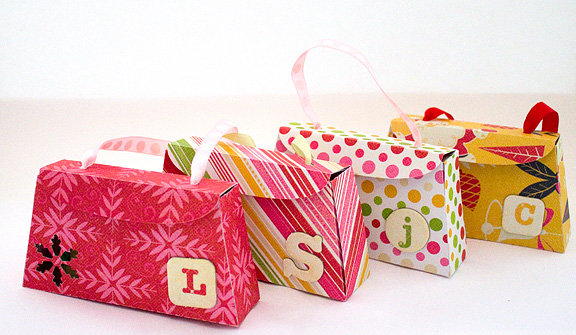 If you like the bobby pins and earrings, see my giveaway post for a chance to win a set!
I've also started posting more handmade gifts on my "hidden" holiday blog,  so if you need that link, leave me a comment or send me a note.