As my husband's birthday approached, I knew I could not top last year's gift, The Shruggie, a fleece shrug-like garment that keeps his arms and shoulders warm while he reads in bed. He is no fan of winter, but the arrival of cold weather was made more bearable when he realized it was time to start wearing it again. It is ridiculous, really, how much he likes that thing.
But, I managed to come up with something that is almost as good. The Travel Shruggie.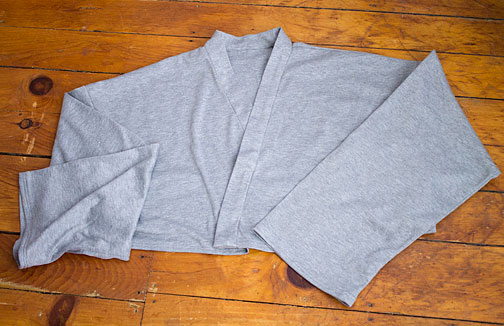 My husband is the national food editor for The Associated Press, and frequently travels to New York for work. Now, he'll be able to bring this lighter-weight Shruggie with him. Or use it at home when it warms up a little bit.
I used McCall's 9638  (my pattern says 9638, but the link says 6236) and again, cut it off across the chest. My seams are a little wonky around the armpits but otherwise this was a quick and easy project. I used 1.5 yards of a jersey knit from Jo-Ann fabrics.
I also made him a little set of notecards using the sketch pens with my Silhouette. He often has business meetings and lunches when he's in New York, so now he can send follow-up notes afterward.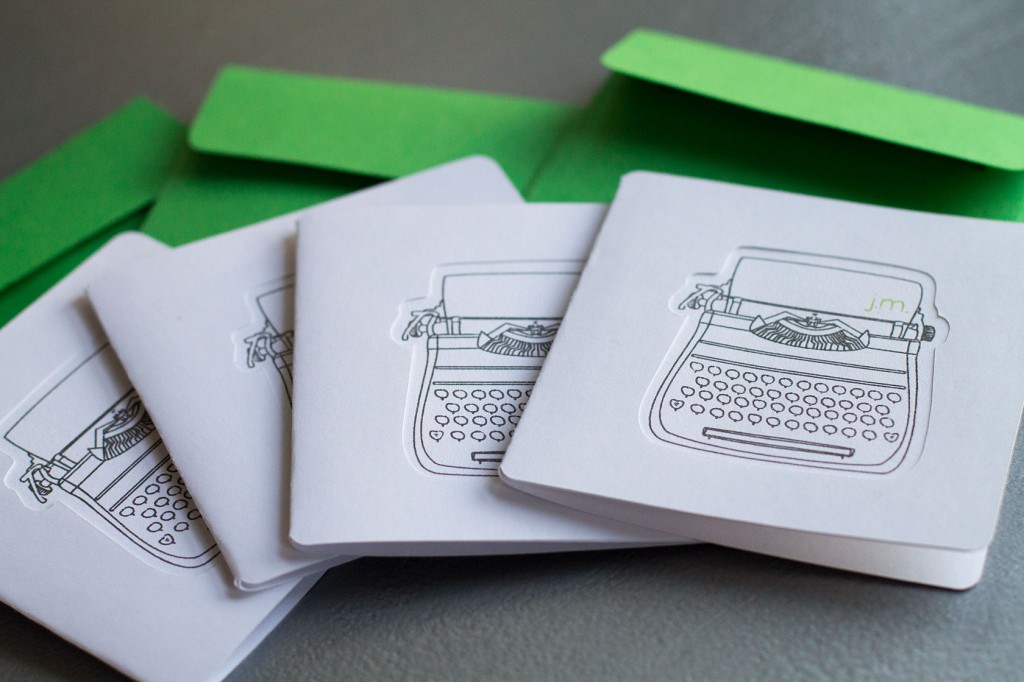 The typewriter design is from the Silhouette store. At first, I couldn't really see the point of the sketch pens, which basically draw instead of cut when used in the machines. Why not just use a printer? But, I bought some of the "glitter" pens, which I can see using since obviously my ink jet printer doesn't have glittery ink. And I think it would be useful if you wanted to use a light color ink or even white on darker paper, which is impossible with a printer.