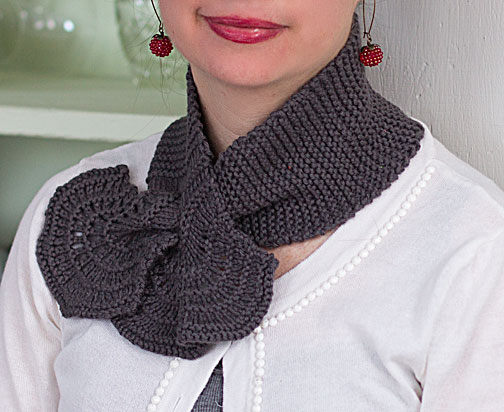 Here's my very first knitted item! I am taking an online course taught by Stefanie Japel at Craftsy.com, and so far, it has been really great. I really like being able to watch it at my own pace, and go back to review segments if needed. I think the only drawback compared to a real, in-person class is that if you make a mistake, there's no one there to help you! I did make a few, and ended up having to unravel several rows of stitches at various points, but I managed to salvage the project.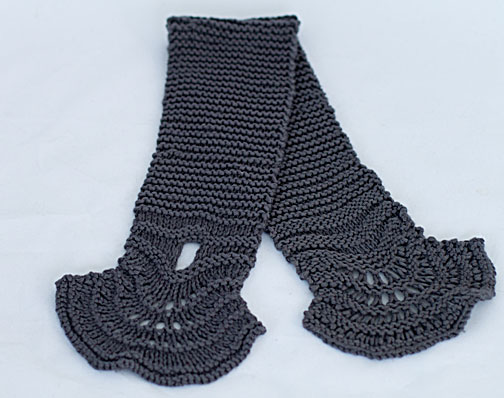 I'm pretty impressed that this first project combines so many different techniques, it was a great learning experience. And I think it turned out pretty cute! If you look up close, it is a little ragged, but I was pleasantly surprised when I put it on to photograph it. Parker (age 7) told me he liked it, and then said, "But you look TOO good." I wasn't sure how to take that! I asked him if he meant "fancy" and he said yes. So I guess I'll take that as a compliment?
Still not sure if I like this enough to give it to someone else… or if I should just keep it for myself and figure that I will get better with future projects. This took about a week and a half to make, just working on it for a few minutes here and there… and used just one ball of yarn (Knit Picks Comfy Worsted, $2.99/ball, 75 percent pima cotton, 25 percent acrylic).