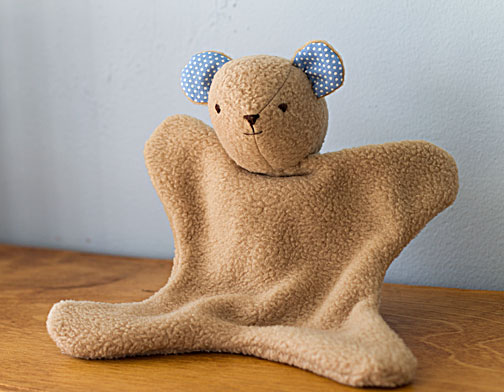 I know I said I was going to make swaddled baby dolls for all the babies my friends are having in the next year, but I could not resist this cute Lovey Dovey pattern by Abby Glassenberg at While She Naps.  Also, since I am now learning how to knit, I have visions of making tiny knit hats for the swaddled dolls, but I didn't have time (or the skills!) to do that for the baby who arrived earlier this month.
This little bear lovey is heading all the way to New Zealand, for the new baby boy born to the pen pal I have been writing to since I was 14! Sadly neither of us is great at writing letters these days, but we are in touch a bit on Facebook … and we'll meet again, I'm sure. (We have met twice, once when she was visiting the US and we met in New York, and once when we both happened to be in London at the same time. Someday I'll get to NZ!)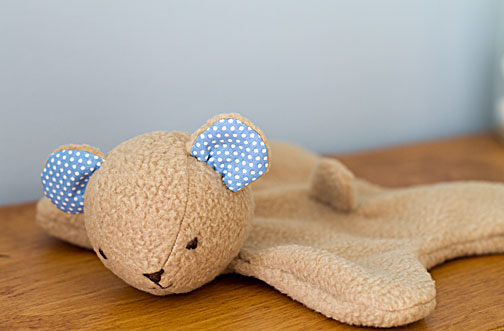 This was a super easy pattern, using scraps of fleece and fabric I had leftover from other patterns. I'm not crazy about the way the fleece already looks a bit worn out… but I don't think a newborn will mind!