The talented Matthew Mead, who does the photography for my husband's cookbooks and AP work, has graciously given me an extra copy of his latest work: Flea Market Finds to give away. As with his other books and magazine work, it is gorgeous. I particularly loved the feature on using the colors from maps as inspiration for paint and decorating.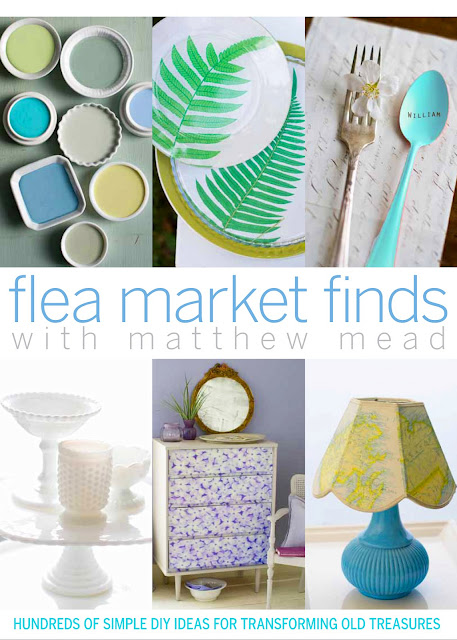 I actually have not been to many flea markets, but we do like to go to yard sales. (Here's a story my husband and I wrote years ago about the World's Largest Yard Sale, We had a challenge to spend $100 each but failed miserably. ) Closer to home, we used to go to weekly auctions, and our best deal probably was our $5 dining room table.)
If you'd like to a chance to win, just leave a comment below. It can be anything you want, but if you have a good yard sale/flea market story, I'd love to hear it. I'll pick a winner Monday morning.