I can't believe I completely forgot about Sew, Mama, Sew!'s Giveaway Day!
Since I'm posting this a few days late, I'll leave it open until next Wednesday at 9 a.m., and I'm offering three items instead of one!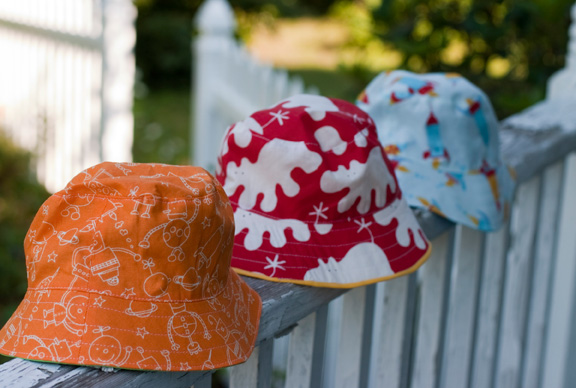 These are the adorable hats I made from the book "Oliver + S: Little Things to Sew." Each one reverses to a solid color (the orange hat reverses to green, the red print reverses to yellow and the blue/spaceship print reverses to solid blue).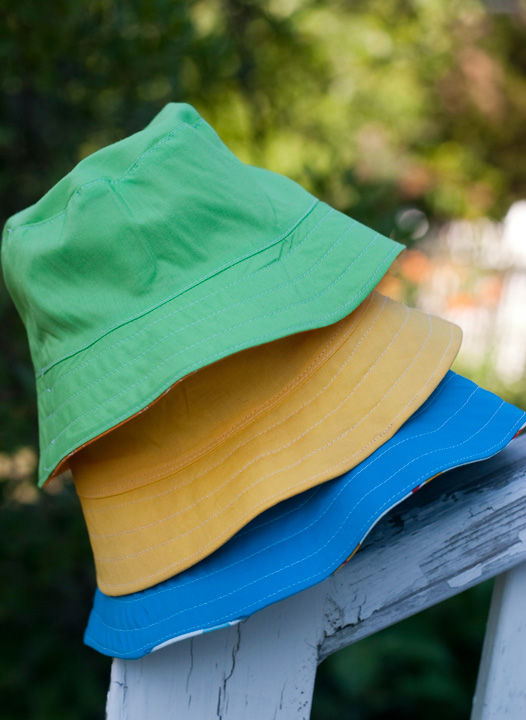 The orange hat is the smallest, the red is medium and the blue is large. The blue one fit my niece, who is a petite 6-year-old, so I'd say the others are infant/toddler size.
Even if you don't win, you can still get this pattern free right HERE.
To win, just leave a comment saying which size you would like.
Check out all the other great giveaways here: