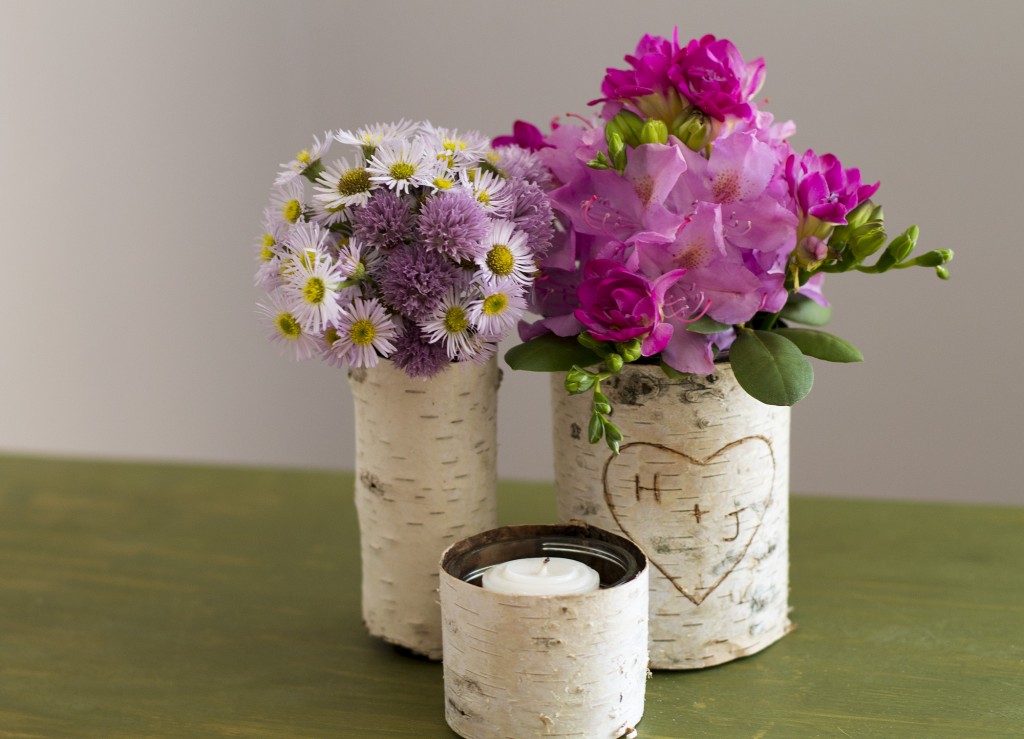 For my latest craft story for AP, I came up with three ways to turn recycled jars or bottles into vases, candle holders and other containers, perfect for a little something extra to include with teacher's gifts, wedding presents or Father's Day gifts. Our new summer cabin is surrounded by pine and birch trees, and I've been collecting some of the birch bark from fallen limbs. This story was the final push I needed to do something with some of those bits and pieces!
The felt covers look tricky, but they are super easy since I did not cover the bottom of the cans. So the covers are basically long tubes that fold down into the can to make a lining. (You can read detailed instructions in my article here)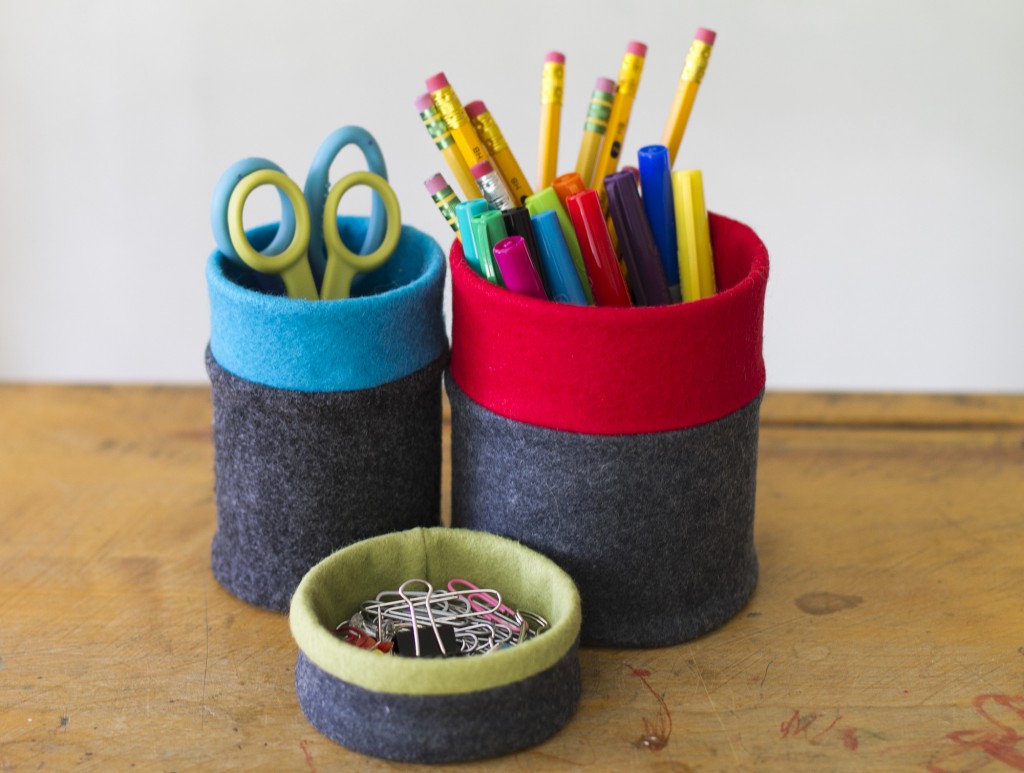 And finally, I used chalkboard spray paint to decorate these glass bottles and jars.