It was 34 degrees here this morning, so I suppose I should face reality that summer is over!
My sister is heading off to Canada for a short vacation this week, so I gave her her birthday gift a bit early (our birthday is next week). I made her this cowl (Pattern is the "GAP-tastic Cowl" by Jen Geigley on Ravelry). It is so cozy, I was tempted to keep it for myself. But my sister really loved it, and really appreciated the work that went into it. She even claimed not to see the mistakes, even when I pointed them out! It was not at all difficult to knit, even for a beginner like me, but it took me quite a long time just working on it here and there. The directions call for making it even wider, but I stopped at about 8-9 inches wide, which seems plenty.
I used Knit Picks Gloss HW/Aran yarn in a pretty cranberry color (it's not as RED as it looks in this photo).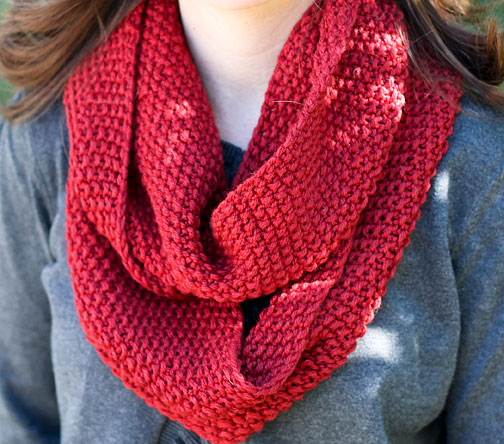 I also finished up this cap for my cousin's best friend, who was recently diagnosed with a brain tumor and is undergoing chemo. It is unbelievably sad and I am heartbroken for my cousin and her friend, whom I've known for most of my life. The pattern is the Race for Life 2009 Chemo Cap by Erica Downs.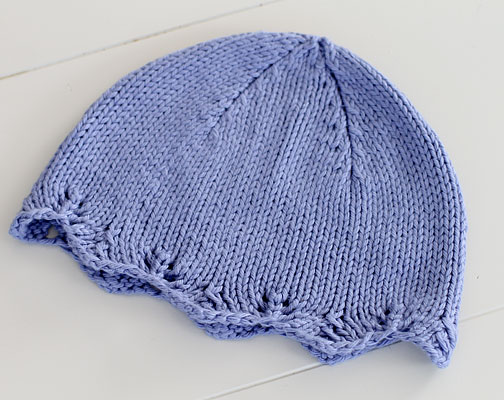 To go along with the knit cap, I also made two other reversible hats, one fleece lined with jersey knit and another just jersey fabric, plus a few removable flower pins.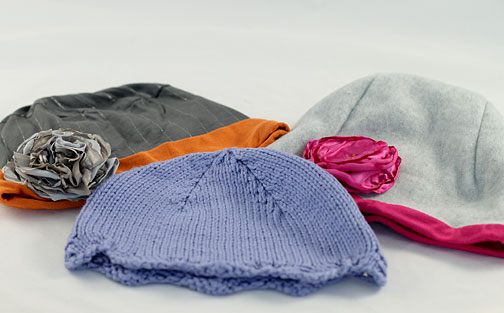 And lastly, on a much happier note, I made a little knitted hat for my blogging friend MaryAnne's adorable baby girl. I forgot to take pictures of it here, but you can see the cute model at MaryAnne's blog, Mama Smiles.