Welcome and Happy Holly-days! For the wonderful Giveaway Day at Sew, Mama, Sew!, I am offering a set of "his and hers" neck and pocket warmers! The neck warmers/gaiters are made of a double layer of fleece. They both are reversible to a neutral gray, and they're a great alternative to scarves. Very warm, and no worry about getting tangled. The pocket warmers have removable fleece covers, which should be taken off before popping the pocket warmers into the microwave (30 seconds or so is plenty). Now, I realize some of you may live in warmer climates where such things are unnecessary, but perhaps you have far-flung friends and relatives who could use these? I will wrap them up in coordinating ribbon for easy gift-giving.
Just leave a comment below. Anything will do. But if you feel chatty, I'd love to hear any ideas you have for a teacher's gift for a male teacher. The purse/wristlets I made for last year's teacher is not going to cut it this year!
And if you don't win, you can check my tutorials on how to make your own!  The pocket warmer tutorial is HERE. You can find the neck gaiter tutorial by clicking on the "tutorial" link at the top of the page and then scrolling down.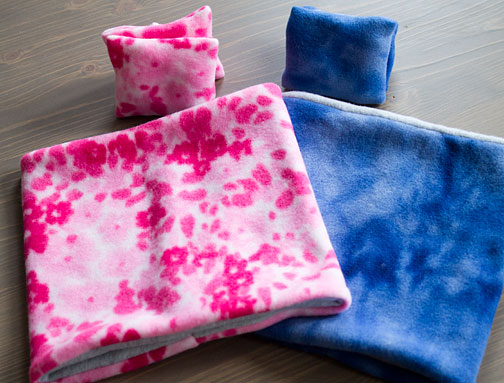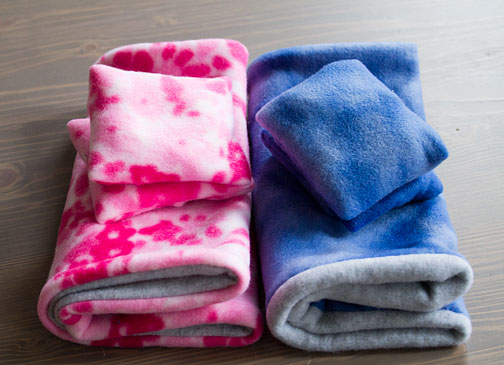 For those who are new to my blog, I hope you'll come back and look around! As a bit of background, I'm a reporter for The Associated Press by day, crafter by night. Sometimes the two intersect and I get to write sewing and craft columns for AP, but my main job is covering politics and other topics in New Hampshire. My husband is the national food editor for AP, and we have an 8-year-old son who enjoys sewing as long as it involves jamming his foot down on the sewing machine pedal as hard as he can

I will close comments at 10 p.m. EST Friday, and will announce the winner Saturday. I will ship internationally.
Please check out all the other great giveaways by clicking the image below: