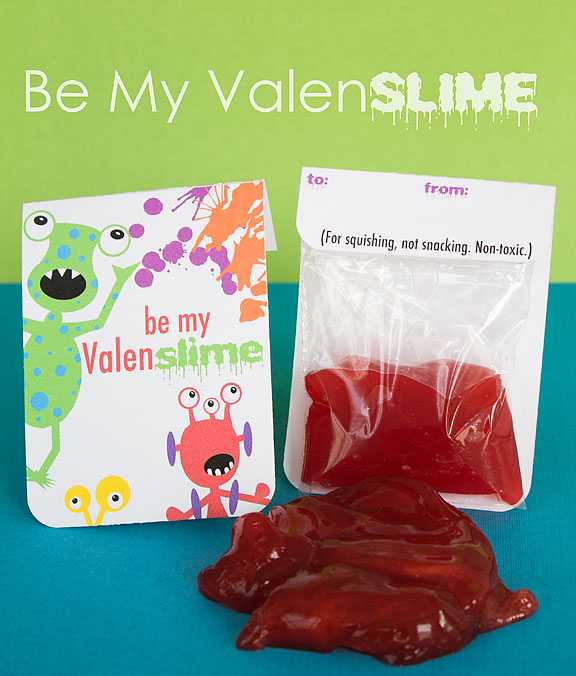 My friend gave Parker a "make your own slime" kit for Christmas, and it has been a huge hit with my aspiring mad scientist. So using that as an inspiration, I came up with these Valentines and wrote about them for AP.
You can read the article HERE (if the link goes dead, just Google "Holly Ramer" and "Valenslime"), but basically this a cooked mixture of Metamucil and water. Easy! And nontoxic (not that you'd want to eat this, but just in case….). I did notice that a batch I made and stored in a plastic bag was starting to get a little moldy after two weeks, but the batch I kept in the fridge was fine. I think it would be fine to keep them out of the fridge if you made them right before giving them out.
And I've uploaded a PDF with the printable card I designed if you want to make some yourself. Just click HERE:
Not feeling slimey? Here are my past Valentine's Day projects. The light saber/glow stick Valentines BY FAR have been the most popular, though I'm partial to the little polymer clay charms.
Click on the pictures to go to the post: