Before we get to the giveaway winner, I wanted to encourage any quilters out there to submit a block to the Boston Modern Quilt Guild, which is making quilts for those injured in the Boston Marathon bombings. The deadline is May 24. (click on the image below for more details)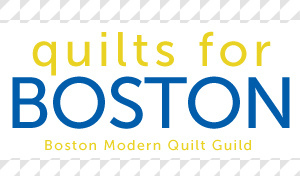 The guild is asking for quilts using the colors of the marathon: blue, yellow, white and gray.
I used a pattern that was part of the Modern Block-of-the-Month sew-along at Sew,Mama,Sew! And what was great about that series is that all the blocks use the very same color scheme I was looking for!
It turned out I did not have enough yellow fabric, so I ended up piecing together leftover charm squares from my camp quilt, plus a bit of polka dot fabric. I liked it so much I did the same for the blue pieces.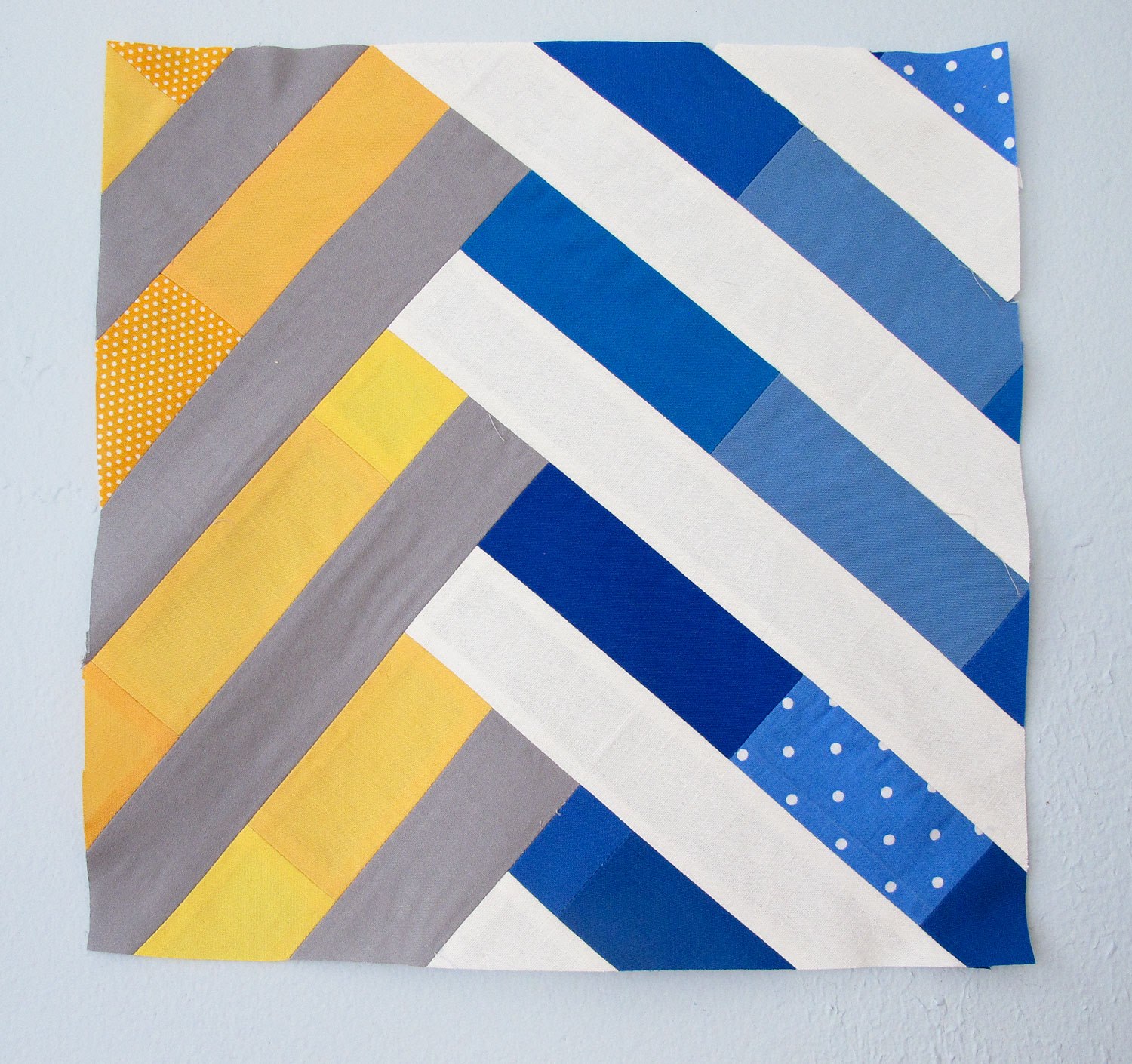 Now… back to my giveaway. The random number generator picked #19, which was Susan, who said: "So pretty! I love peanut butter and chocolate. mmmm."
That actually is one of my favorite flavor combinations as well. I loved reading everyone else's comments, too. There were quite a few flavors I have never seen here… like licorice! (I would not like that one, however).
Thanks to everyone who entered! Susan, I will send you an email to get your contact information!