Halloween decorations made with newspaper!
For my latest AP craft story, I made a Halloween wreath and garland using newspaper. I figured, the black and white color scheme is a perfect jumping off point for Halloween decor, and given that I am a journalist, why not encourage people to buy more newspapers!
I had never made rolled-paper roses before. They weren't difficult, but they were quite time consuming. I was on deadline and had to make them all in one day, but it would not have seemed like such a chore had I spread it out over a few days. My wreath really could use another row of flowers around the outer edge, but it was good enough for a straight-on photo!
I also experimented with a more minimalist look, removing the glittery embellishments and just adding a mini pumpkin.
I like that version better, and that's how it is hanging on my dining room wall now, though the pumpkin keeps falling off! I think I need to spear it with a toothpick and stick it into the foam wreath.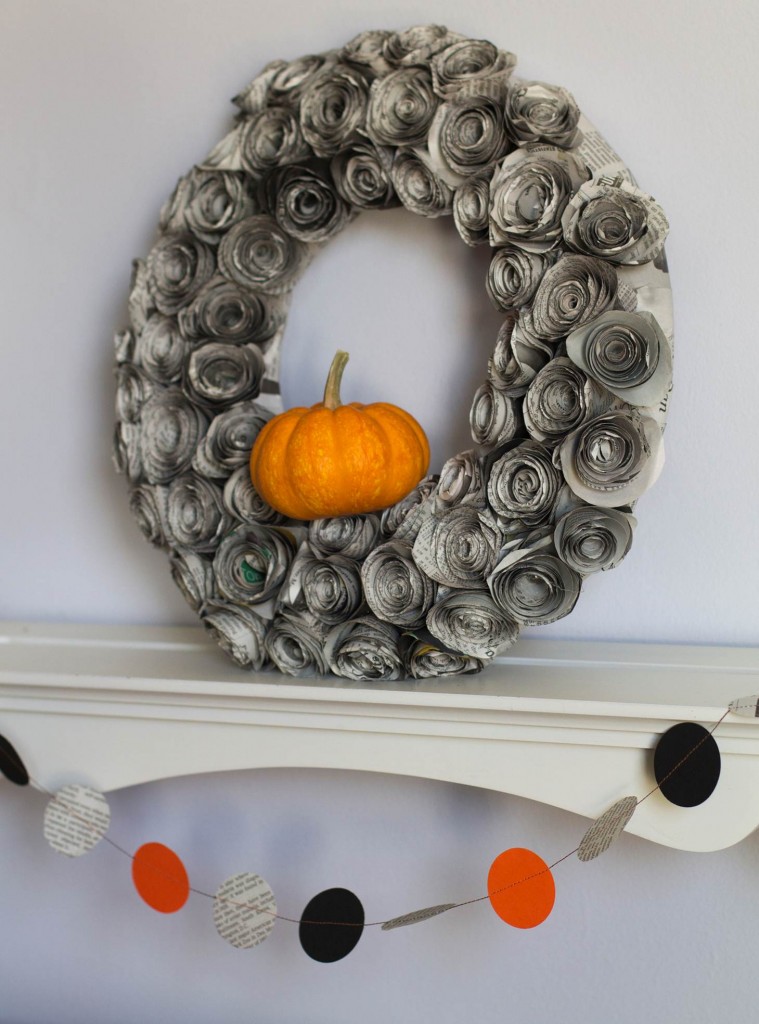 The directions can be found here (though news websites often get updated and the links go bad. So if you can't find it, google "Holly Ramer" "Halloween wreath."
Here are some of my past Halloween projects and tutorials, just click on the images to go to the posts.