First things first: The winner of my giveaway is Crystal! I'll send you an email to get your address. Thank you to everyone else who entered.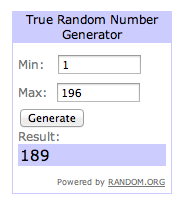 Here's a little tutorial on how to make those rubber band bracelets that seem to be all the rage at my son's school. I was pleasantly surprised that he has shown such an interest in making them, and while he has asked for the Rainbow Loom for Christmas, we have found an easy way to make them without the loom. His cousins showed him a method that was very similar to finger knitting, and when he wanted to set aside his bracelet in progress one day, I suggested he poke pencils through the loops. Then, inspiration struck! I got out a pair of children's chopsticks (chopsticks that are connected at one end), and we started using those to make the bracelets instead. No more squeezed fingers!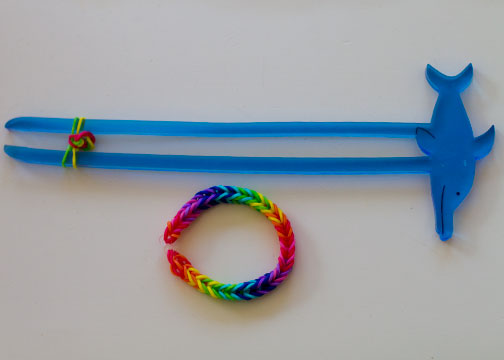 I'm sure you could just use regular pencils, but the plastic chopsticks are nice and smooth. We already had a few sets, but I also saw this set of six on Amazon.com for $12, so $2 per "loom" is a pretty good price.