I really am starting to enjoy knitting, though I'm always nervous about giving away the results as gifts because I feel like I'm not quite good at it enough to produce flawless items, and I'm not sure the recipients truly appreciate how much work goes into them!
This is the Miss Marple Scarf, a free pattern on Ravelry, made for a friend. Very easy to knit, and I hope it looks cute and not too old-lady-ish.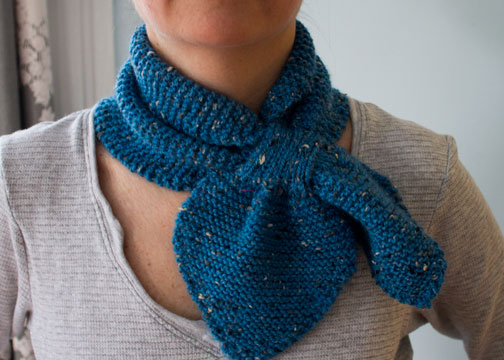 I also made her a pair of Basic Boot Cuffs. I've made a few pairs of these for myself, and I really like them. They look good just peeking out of the tops of my boots, and add a little bit of warmth. I like to make them with two different yarn colors so they can be flipped over, two pairs in one!  The color is a bit off in the photo. The yellow is more of a goldenrod color and less pukey yellow.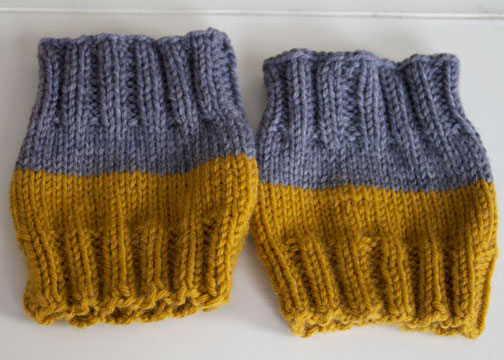 I actually used this same color scheme for another knitted item, but I didn't think my mother-in-law would wear the boot cuffs, so I just gave her the Honey Cowl. I wish I had made this a bit wider. I ran out of the yellow yarn so I bound off in the gray, but it would've looked better to have the gray on both edges. I thought about trying to add some kind of crotchet border to the other edge but ran out of time.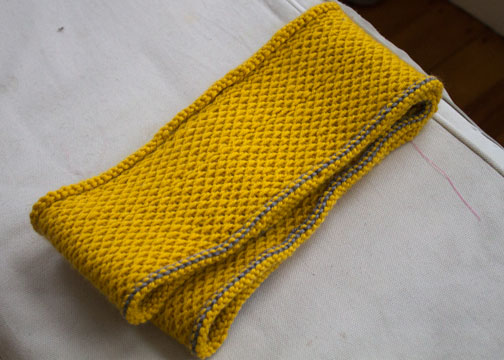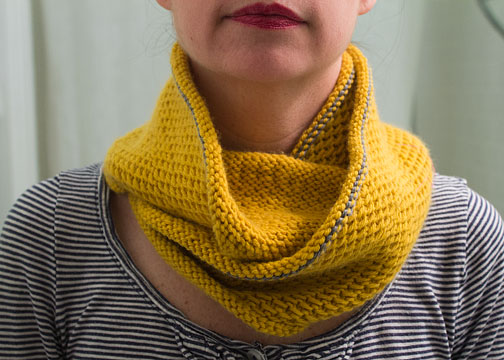 I also made a few things for my mom, including the Bandana Cowl. This was good practice for doing short rows, though I found the instructions a bit confusing. I was running out of yarn, so the top part above the short rows is shorter than called for, and the whole thing is much bigger than I thought it would be. And my mother had no idea what it was when she opened it, so who knows whether she'll actually wear it.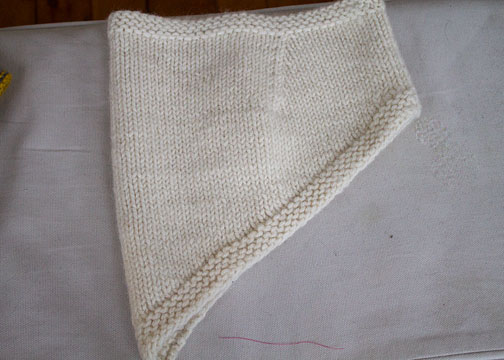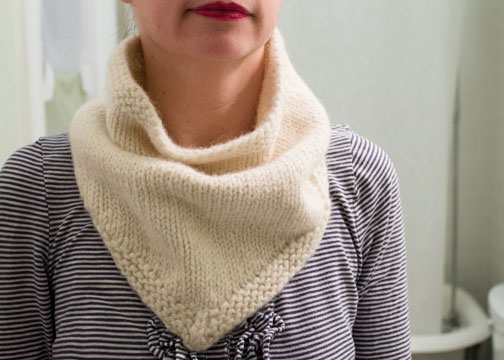 She also was confused about another knitted item I made her _ a spa wash cloth. Hmmm, what could this square cloth be wrapped around a bar of soap? Sigh.
I also made a Bandana cowl for my friend Annmarie. (Sorry for the bad photo, took it at the last minute and had to use flash. The color is a much prettier dark teal.) I used smaller needles and a slightly lighter-weight yarn for this version, and I like it a lot better. I also made her some boot toppers as well, using the same yarn for one half and a similar brown tweed on the bottom.