I am making a bit of progress on my unfinished projects! (Which is the upbeat way of saying, "I finally delivered these Christmas gifts nearly a month late!")
It took only a few minutes to finish these "Snowball buddies," so I really had no excuse for procrastinating. Though they are designed to be Christmas ornaments, they were belated gifts to two of my cousin's daughters, so I attached little clips on them and thought maybe they could attach them to their backpacks. And that is exactly what the girls thought of when they opened them, so that was a relief!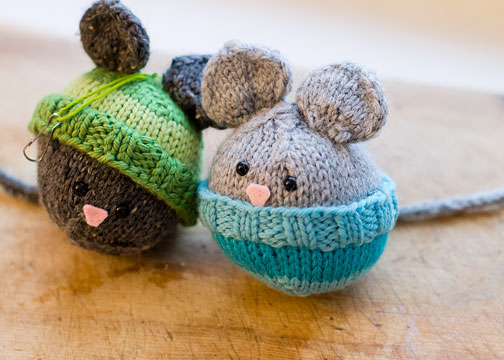 For my cousin's other two daughters, I made some polymer clay earrings. These were so easy, I'm going to make some for myself as well. I used two tutorials: the Geometric Clay Earrings tutorial at Rays of Purple and the Polymer Clay Geometric Dome Earstud tutorial at The Creative Muslimah. For the faceted earrings, I mixed translucent clay with colored clay, except for the gold pair. For those, I used white clay and painted them gold later. I also tried another tutorial that involved coating round balls of clay with tiny glass beads, but that one didn't work very well. What a mess.
I used my Silhouette machine to make the earring cards and to cut their names out of card stock to decorate the little tins I put the earrings in.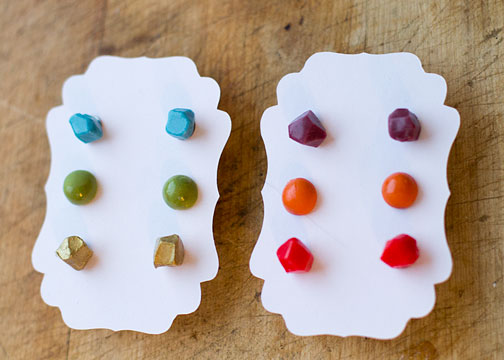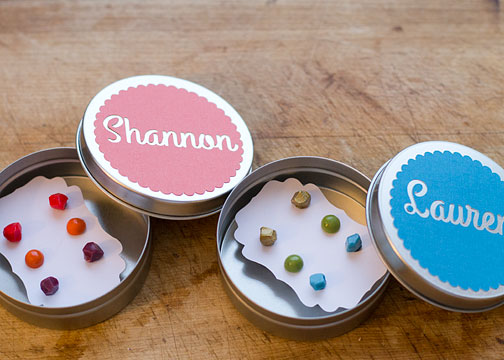 And for their little brother, I made this cute fleece knight helmet/hat. Parker would've loved this when he was little! I only had light gray fleece, but I really like the original at Wine & Glue, where I got the free pattern.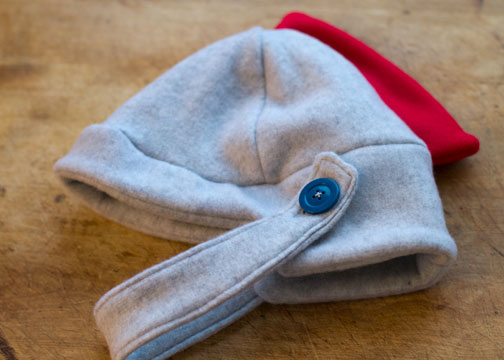 Here's the adorable recipient, all decked out in his knight accessories: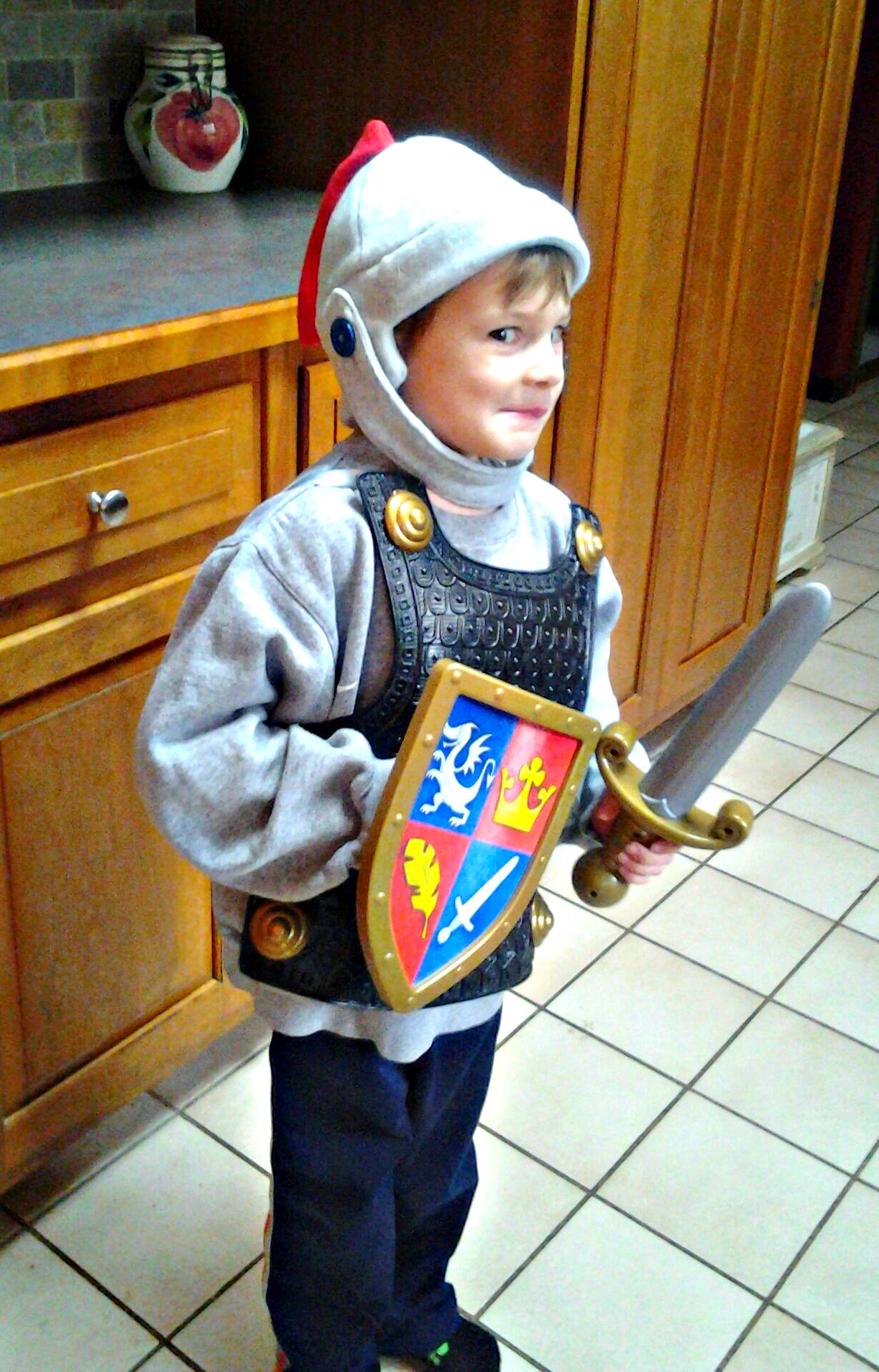 And finally, something for me, and something to cross off my unfinished project list! Here are my new mittens, after a trip through the washer and dryer to soften them up and shrink them a bit. The wool felted a bit in some spots but I think that just makes them more durable.