I was trying to come up with a little birthday gift for my 9-year-old niece to go with a larger present, and I was thinking of getting her a Chinese jump rope. Horrible name aside, I remember really enjoying those as a kid. But then that got me thinking about other activities I enjoyed at her age, so I ended up ditching that idea and making her a "Back to the '80s'" craft kit with all the supplies to make ribbon barrettes, friendship bracelets and friendship pins.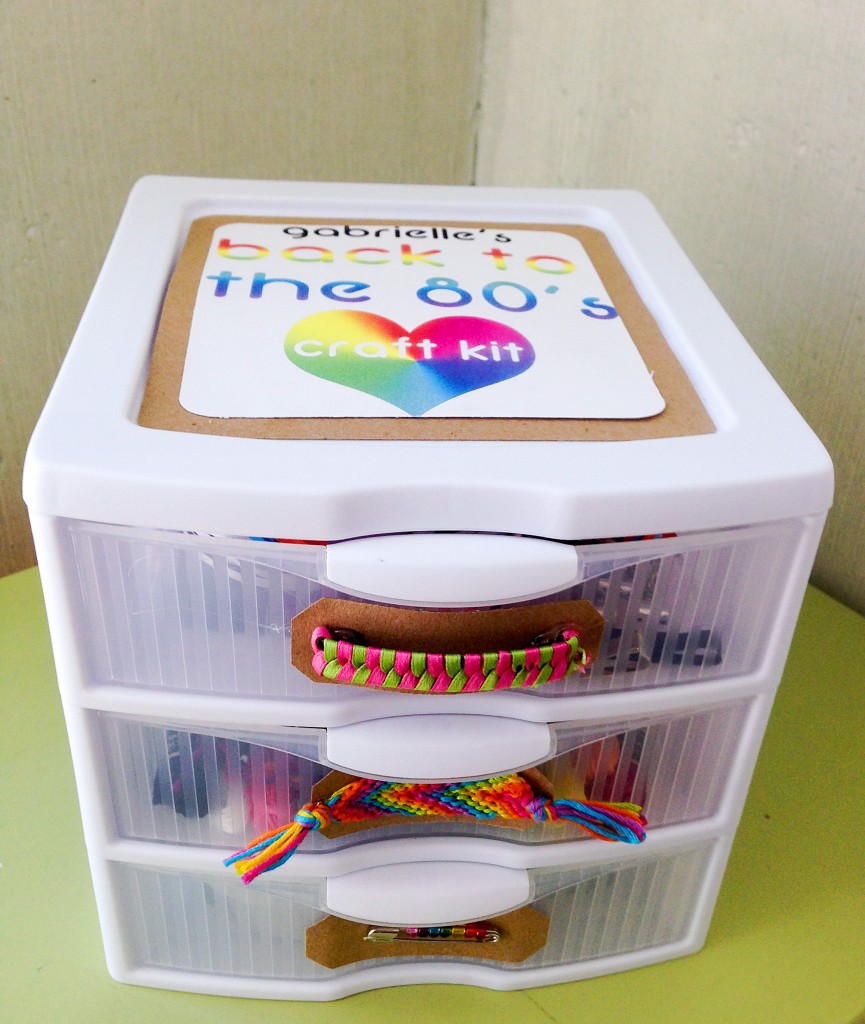 The little set of drawers was under $5 at Target, and I had a lot of the supplies (ribbon, embroidery thread) already. In putting this together, I realized that if you use regular safety pins, your beads will end up on the "arm" that opens, which means you couldn't attach the pin to a shirt or something. But we used to just put them on our sneakers, and you can just slip the back of the pin under a shoelace. (I've seen other instructions that say to use pliers to open the coil so you can slide the pins to the other arm, but frankly, that seemed too complicated.) And then I stumbled upon coil-less safety pins, in the jewelry making supply aisle at Jo-Ann Fabric. So that makes it even easier!
Here are a few pictures of the drawers: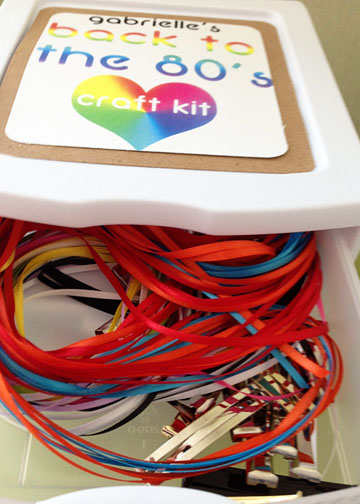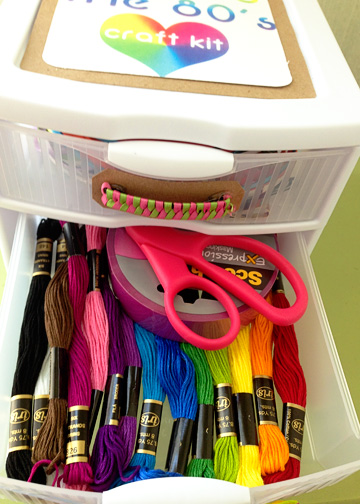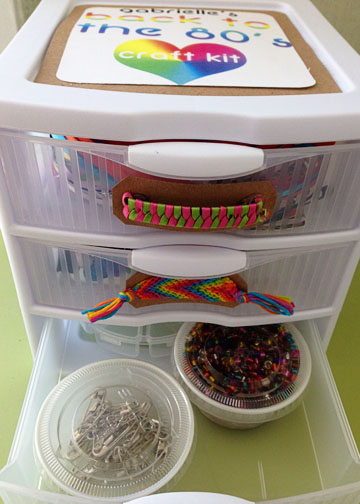 And here is a label you can download and print (without my niece's name on it!) if you want to make one yourself! I also wrote a tutorial for AP, which you can find here, but you can probably figure it out from the pictures!