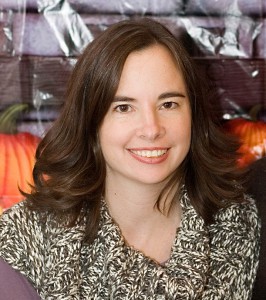 My 5-year-old son once said, "Daddy writes about food and Mommy writes about boring stuff."
We both work for The Associated Press, and yes, most of what I write is boring to a kindergartener (he was much more impressed when I took him to a news conference featuring "real live firemen!" than when I told him that I once had a beer with Barack Obama, back before he was president and having a beer was      national news).
But I do MAKE fun stuff for him and with him (my son, not President Obama), and sometimes I get to write about my craft projects for AP. I've drawn so much inspiration from Web sites and blogs that I decided to dedicate this space to sharing some of my craft and sewing projects. I'm always looking for new ideas,      so if you have a great tutorial to share, please drop me a note at   hramerh @ gmail dot com
Thanks for stopping by.
Holly Ramer