Welcome to my giveaway! For first-time visitors, I am a reporter for The Associated Press by day, crafter by night. This blog has been a bit neglected in recent months, but I hope to get some momentum back in the new year!
I'm giving away a set of Japanese-style beanbags called Otedama that I made using a tutorial found HERE at The Things That Make Us Happy and Wise blog. Instructions on how to play the game can be found HERE, but it appears to be similar to playing jacks: You throw one beanbag in the air and pick up another before catching the thrown bag in the same hand and so on. My 10-year-old son gave this set a test run this morning and found it fun but more challenging than we expected!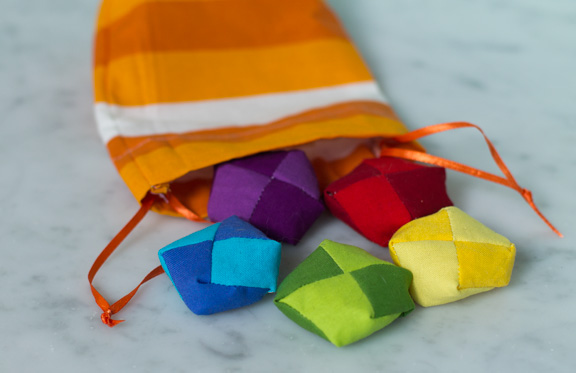 They were rather tricky to sew because they are so small!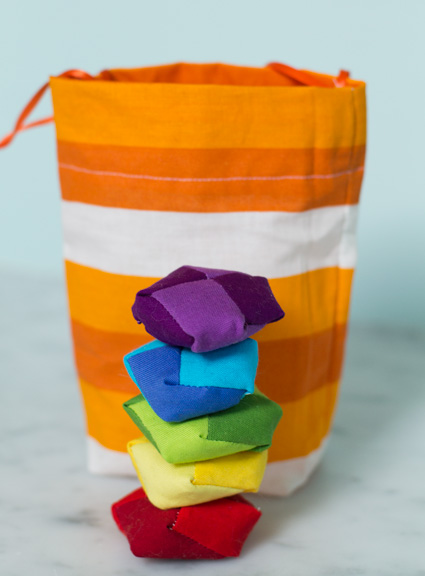 I will leave this open until Friday at 9 p.m. EST and will announce the winner on Saturday. I will ship internationally.
Just leave me a comment, any comment will do. If you're feeling chatty, tell me something yummy you like to eat or drink for the holidays.
And please check out all the other great giveaways here: