If you're looking for my Sew, Mama, Sew! Giveaway, click HERE.
I'm in the middle of the very tedious process of scanning lots and lots of old holiday photos, so I decided to make a few projects and write about them for AP. All three combine photos of me and my sister growing up, with a snippet from "Have Yourself a Merry Little Christmas."
I think my favorite is the wreath, but the fotoclips are pretty neat, and I'm hoping to use them for some post-holiday decorating. The pillow was a bit tricky, because at 14-inches square, it is obviously bigger than the printable fabric sheets I used. But I was able to print the images on four sheets then sew them together like a four-patch quilt block, and you have to look pretty close to see the seams.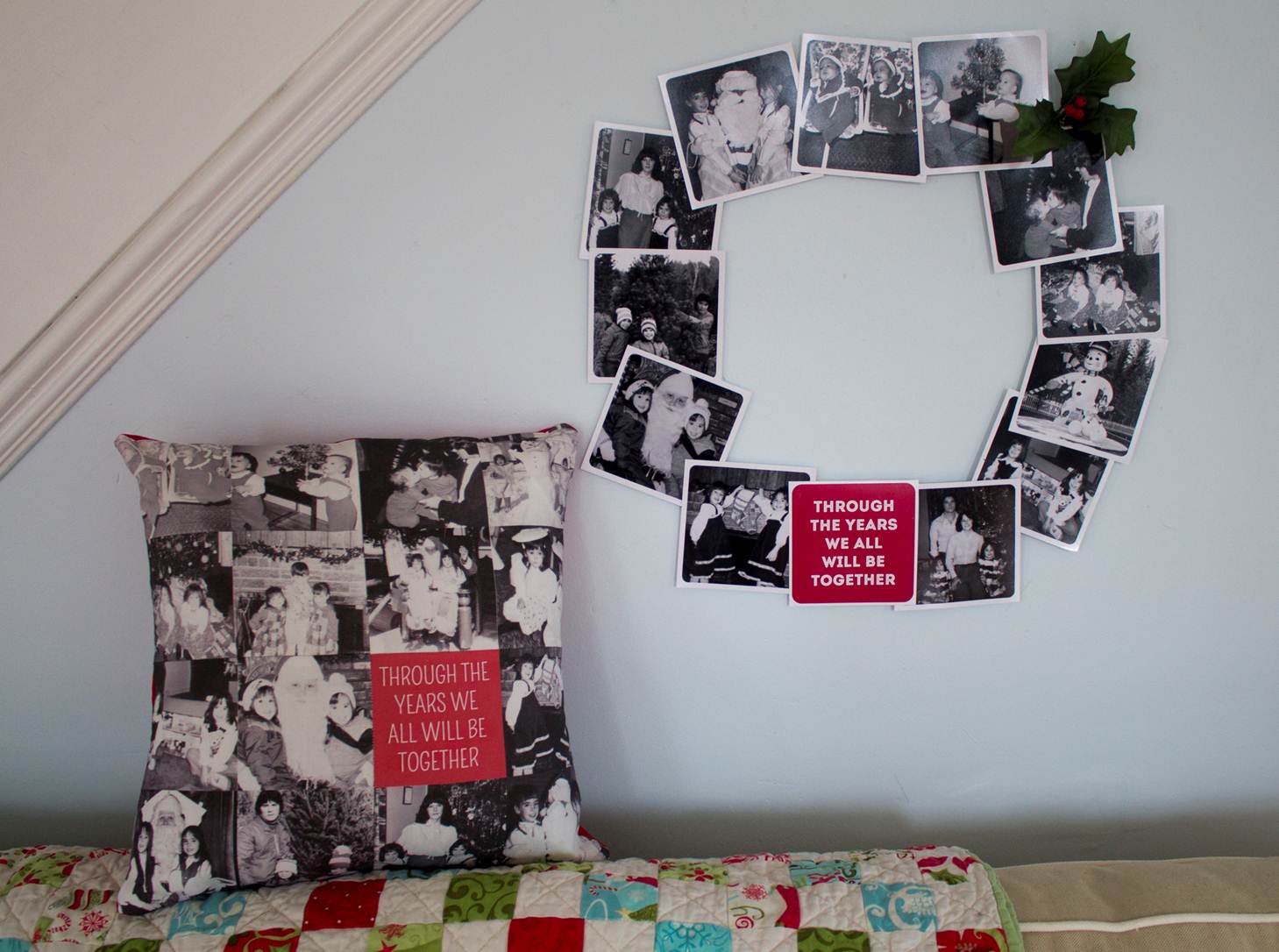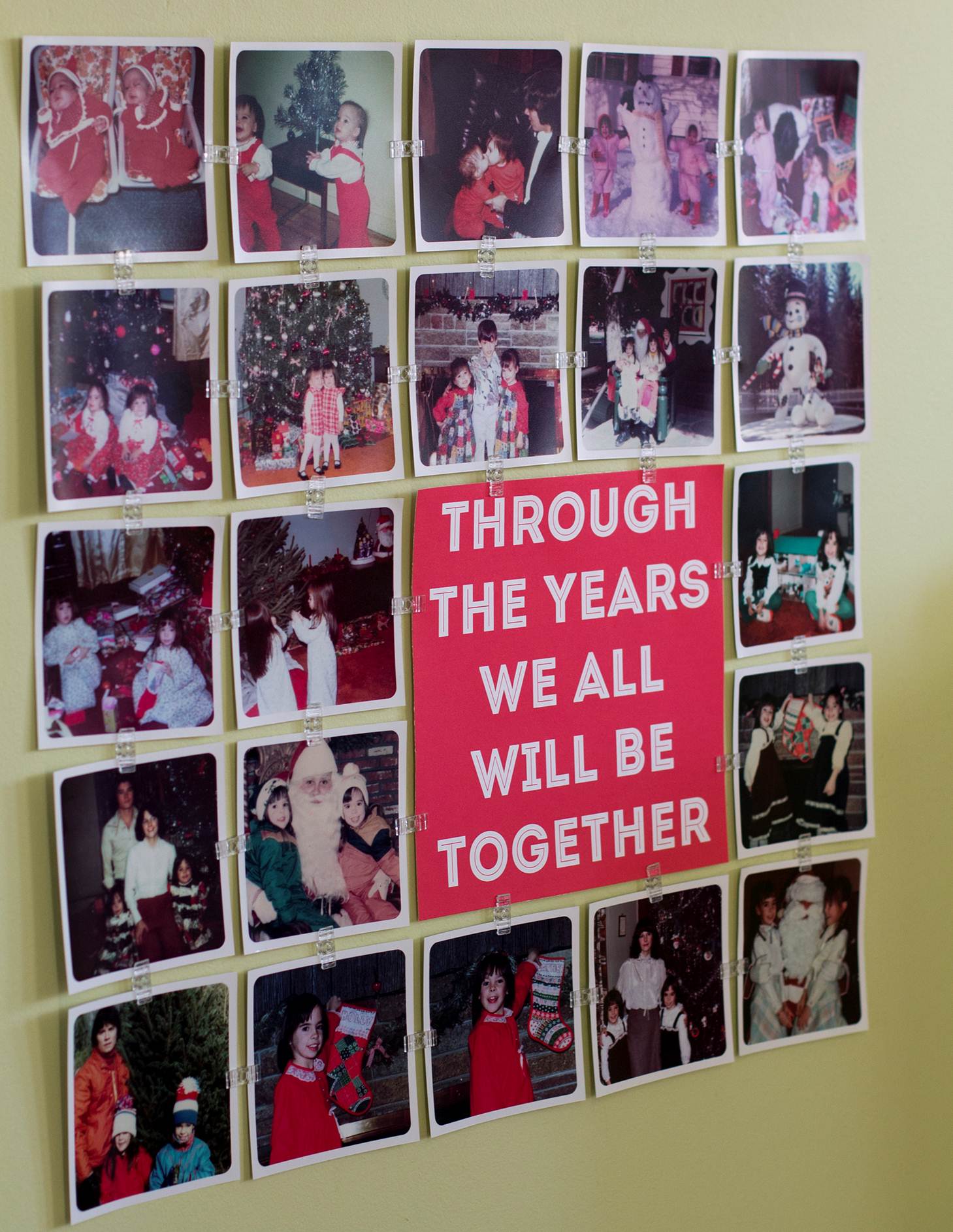 That picture in the top row of the grid, third one in, is one of my mom's favorites: me and my twin kissing on Christmas Eve when we were 14-months old

Full instructions on how to make each project can be found HERE. (NOTE: Links to news stories often go dead quickly. If this link expires, google "Holly Ramer" "AP" and "holiday photos").