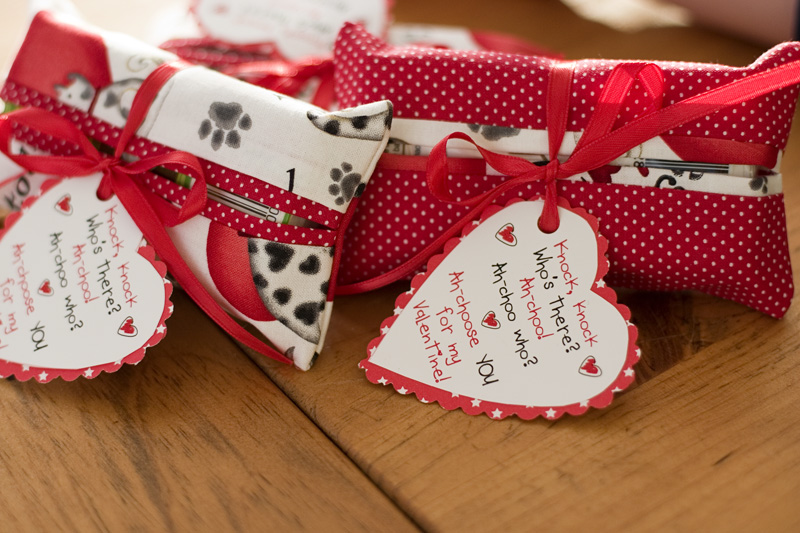 I have no idea what we'll do this year yet, but last year I made 20 tissue cozies for my son's preschool classmates. I'm sure the kids would've preferred candy but figured the parents would appreciate the tissues during cold and flu season.
Depending on how far you want to carry the theme, attach a card with the following message:
"Knock, knock."
"Who's there?"
"Ah-choo!"
"Ah-choo who?"
"Ah-choose YOU for my Valentine!"
Grown-ups may gag at the punny sentiment, but at least a tissue will be close at hand.
You can click here to read the how-to article I wrote for AP. This really is a very easy project, but the written instructions make it sound more confusing than it is, so here's my attempt at illustration via Photoshop.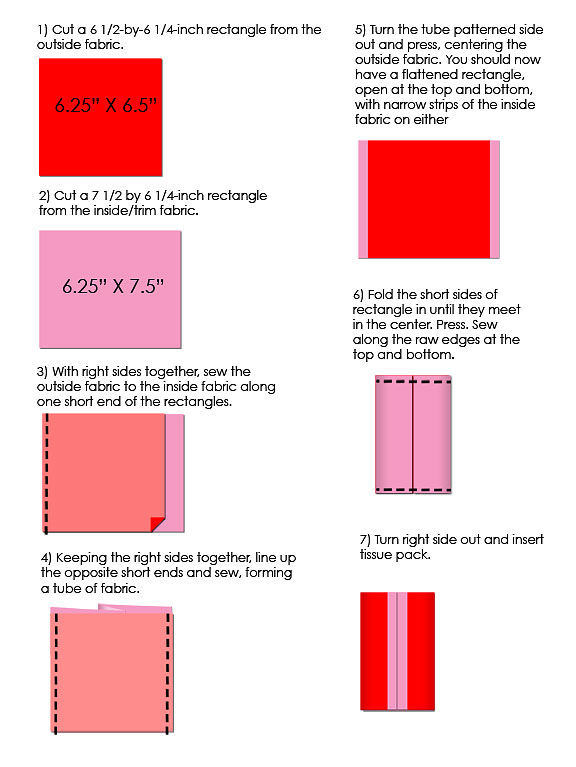 I'm hoping to find an idea for this year here: