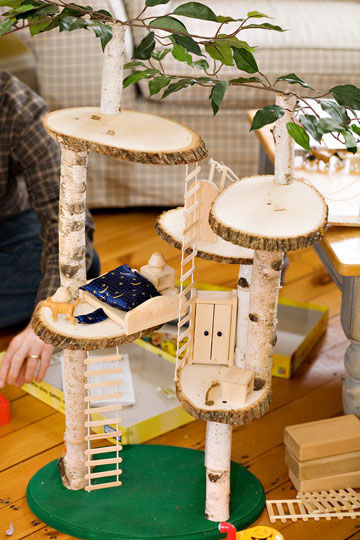 I'm finally getting around to posting what probably was my son's favorite Christmas gift, and it is one for which I can take only the smallest sliver of credit. I suggested to my husband that our 5-year-old might like a mini treehouse like this one, but I was sure we could make one for far less than $130. (Of course I now see similar items on Amazon for about $60, but at the time there wasn't much out there. And even $60 is a lot).  He took some cut-up tree limbs and branches from a friend's debris pile and bought the round cuts of wood and greenery at the craft store. My father-in-law cut the pieces to make them level, and my husband screwed them to the round cuts. The ladder is made out of popsicle sticks hot-glued to string.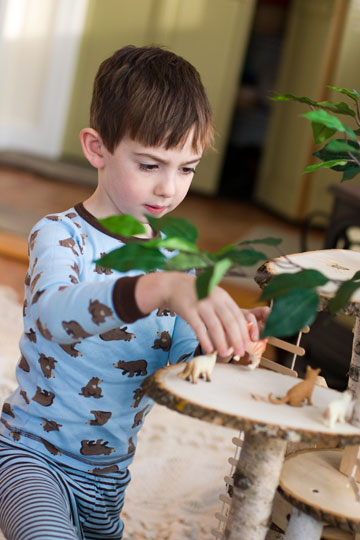 I still want to do something to the base (I would've painted it to look more like grass … but was happy to leave the construction to someone else), maybe add some wool felt, or a felted stone wall. The wooden furniture is purchased dollhouse furniture. We've turned the armoire into a refrigerator, and filled it with some little charms like the ones I made for his girl friends and cousins, minus the jewelry findings.
Santa also managed to find a little Huckle figurine on eBay, who is right at home with the other animals.