I don't generally go crazy with my son's Easter basket, and especially so this year given that our house looks like the day after Christmas thanks to generous friends and family who showered him with gifts after his recent surgery. But I did make him this little memory game featuring his current obsession: robots.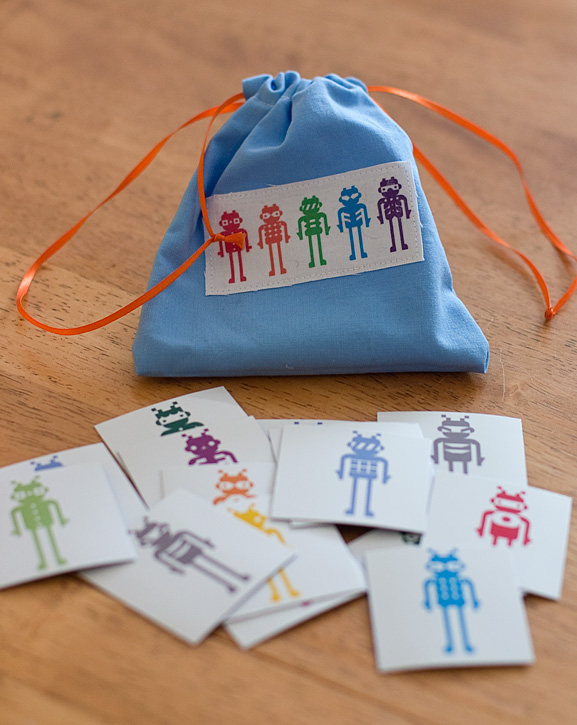 My first thought was to use clipart, but I was worried I wouldn't find enough or it would take forever to re-size each image. Then I thought of the perfect solution: a dingbat font! I found this cute, free set of robots at dafont.com. (The font is called "Lost Robo" by Slaager David Alexander). I then typed up a page of robots, using a different color for each one, at about 300 pt. to get each robot to be about 2″ tall.
I then printed two copies on photo paper, glued a piece of blue cardstock to the back of each for stability and cut them apart. (Two robots got discarded after I unsuccessfully tried to use a corner rounder punch on the corners… anyone have a corner rounder punch they like? I hate mine. It always jams)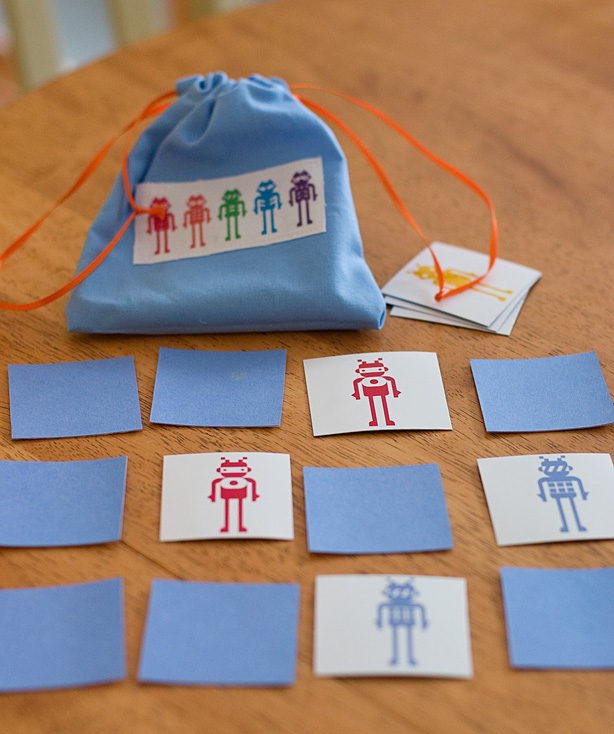 I also printed a few robots onto iron-on transfer paper and added that to a strip of white fabric to label the little storage bag. My son enjoys playing a memory game on my husband's iPhone, so hopefully he will like this low-tech version as well!