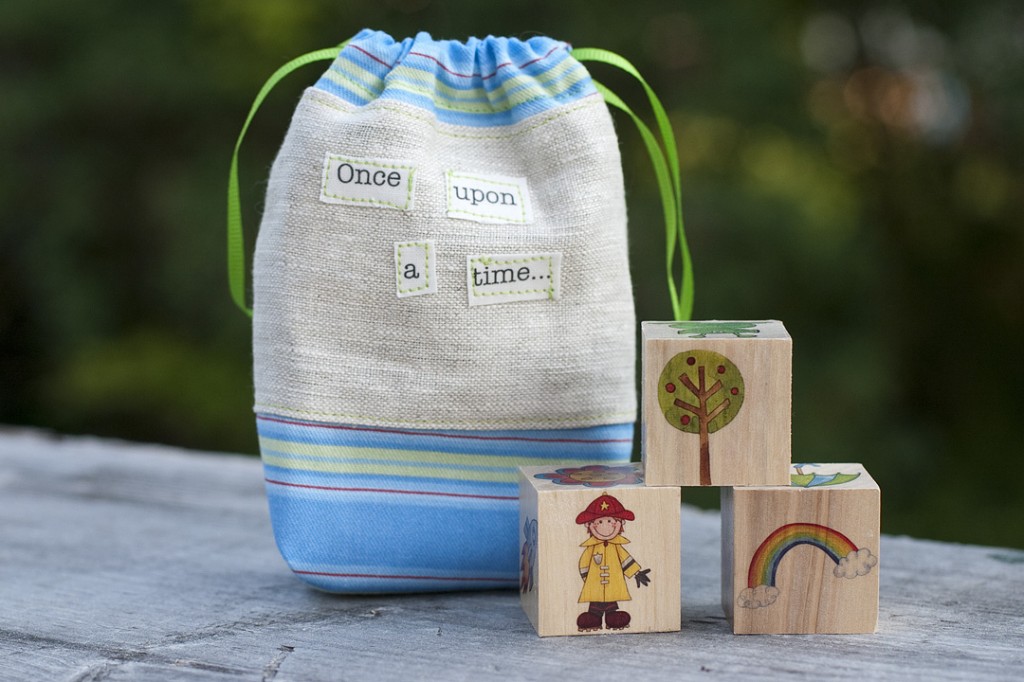 Back in December, I posted a tutorial for the story dice I made as gifts for some of my son's friends. The basic idea is that you roll the dice and use whatever picture is facing up to tell a story.  I really liked how they turned out, but the packing tape transfer technique was quite labor-intensive, and required a color laser printer. I've been tinkering with other methods to transfer images so the wood shows through as if the pictures are printed or painted directly on the blocks.
What I finally came up with is MUCH easier and faster: temporary tattoo paper!
You can read my how-to article for AP here: AP Story Dice article
And watch a step-by-step audio slideshow here: AP Story Dice slideshow
The only drawback is cost. I bought the paper at Michael's, and it was $9.99 for one sheet. ($6 using a coupon). But I was able to squeeze 48 images on one sheet, enough for eight blocks so that isn't toooo bad.
Once again, I used images by digital scrapbooking designer Kate Hadfield.