On my to-do list: three slipcovers for my newly-painted living room, a duffel bag to hold my son's karate sparring equipment and a gift for a friend's baby due in a few weeks. So what am I working on instead? A quilt. A CHRISTMAS quilt.
Every year I see all the new Christmas prints and think about making myself a quilt. But I never do it, and I never have time in November or December. So when I saw the Postage Stamp Quilt-a-long at P.S. I Quilt, I decided to jump in. She offered a discount at an online fabric store, and there just happened to be a jelly roll of the "12 Days of Christmas" fabric by Kate Spain already on sale as well. So I took that as a sign that I should just do it, even though part of my New Year's resolution was to use fabric I already have for as many projects as possible.
Here's my progress so far: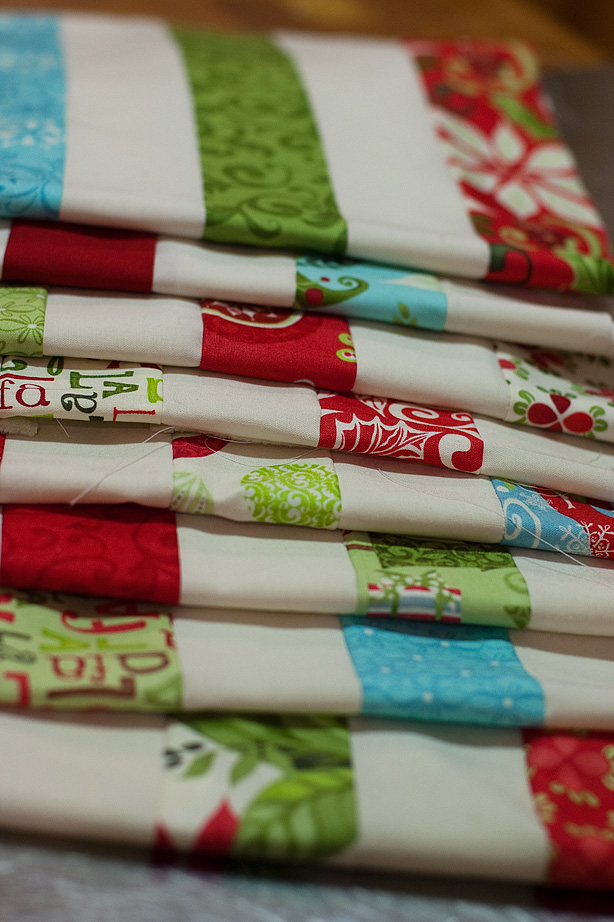 The only downside to finishing a Christmas quilt this early is that I will have to put it away for so long before next Christmas!