Just in time for our big vacation to France (!!!), I made this Passport Dress from Sew Lisette (Simplicity 2209). I really like this line of patterns by Liesl Gibson, the designer of the Oliver + S children's patterns. In fact, I bought 3 of the 4 patterns when Jo-Ann's had the Simplicity pattern sale for 5 for $5. The Lisette line of fabric was also on sale for 50 percent off, so I stocked up and plan to make the jacket that goes with this dress out of a green twill, a skirt, top and another dress. We'll see how well that goes!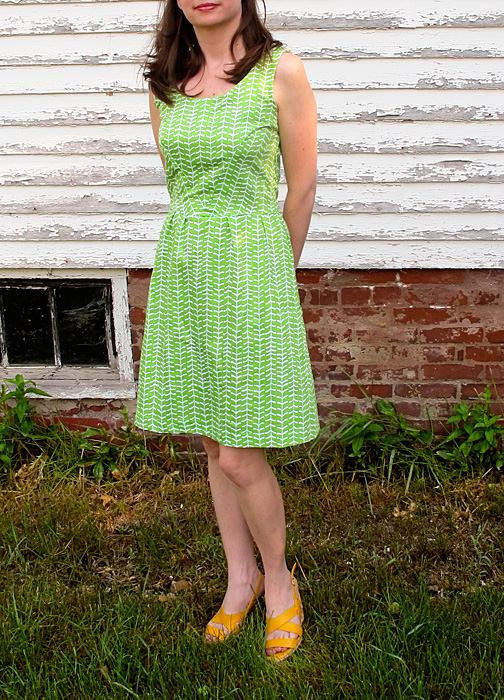 This dress was surprisingly easy to make, though my measurements are a bit challenging in that I have a small top and hips, and larger waist in comparison. So I made the waist a little bigger. And I had to chop at least three inches off the length of the skirt. The top is still a little loose, so I will have to wear my super-padded bra and stand up straight! (I'm also noticing a weird crease in the top of the picture, but that isn't there now).
My husband actually noticed and complimented the diagonal darts at the waist (hard to see with this print), and said the dress made me look taller (I think that's the high heels!). It's not Paris chic but it will do!