Not that we ever go crazy, but my husband and I decided not to spend money on Valentine's Day this year because we are taking a few extra days of vacation later this month when we go to Miami for the annual Wine & Food Festival he covers every year. But I did make him a card featuring the lyrics to the song we danced to at our wedding. ("Somebody" by Depeche Mode, though the version we used was an a cappella song recorded by the UNC Clef Hangers). I rearranged the lines so that I could highlight letters spelling out "I LOVE YOU." Obviously this wouldn't work for every song, but I actually found I had several options for spelling it out. It's kind of hard to see, but I used a "chalkboard" background and a font that looks a bit like it is sketched on.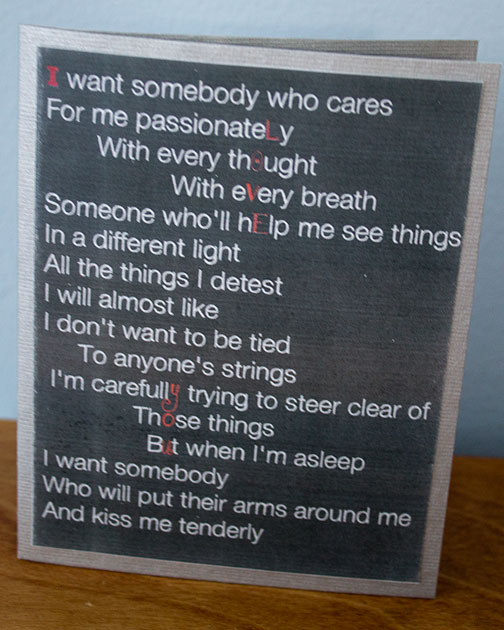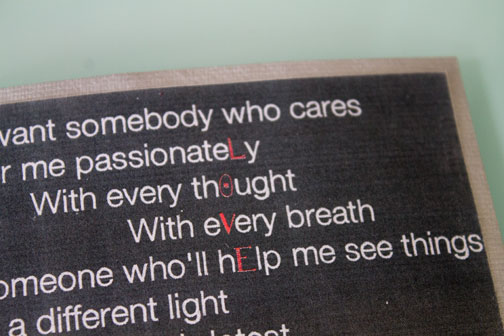 For the "Valen-slimes" for Parker's classmates, I found some little plastic cups (sorry, I don't know where they were purchased. My husband had them leftover from a photo shoot for his next cookbook), so I tweaked the card a bit, punched holes in them, and stuck the mini cups of "slime" in. The hole punch made a hole just big enough to hold the cups pretty securely.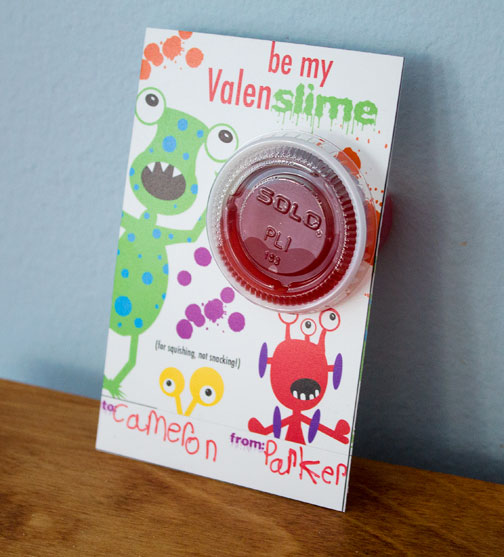 After all the snow we got last weekend, I'll be glad to head south next week! We ended up with 24 inches of snow here. It was not a huge deal here, we are used to snow. Though now that I have to shoot video as well as write for my AP job, it meant I had to go out in the storm … that wasn't fun! I actually couldn't open my front door, luckily we have a back porch door that opens inward.
Here a few pictures from Saturday, once it died down a bit!