I realize I'm several years behind in jumping on the pennant/bunting bandwagon … but after years of seeing pretty quilts, pillows and other projects, I've finally made a few myself. First, I made a sunglasses case for my best friend's birthday: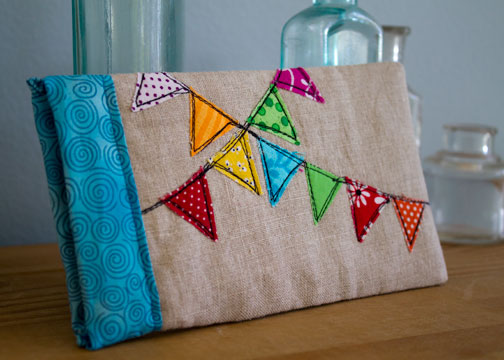 Once again, I used a modified version of the Snappy Bag tutorial at Just Another Hang Up. And the bunting/pennant inspiration came from the Bunting Kindle Case tutorial on the same site.
Here's the "snappy" part in action: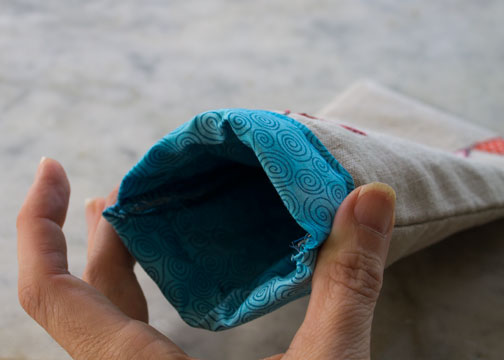 My other pennant project was a picnic blanket. Some of our friends just moved to a new house across the street from a park, so I made them a picnic blanket to take along as they enjoy the park. While there are several tutorials online (including this one), I mostly just made this up as I went along.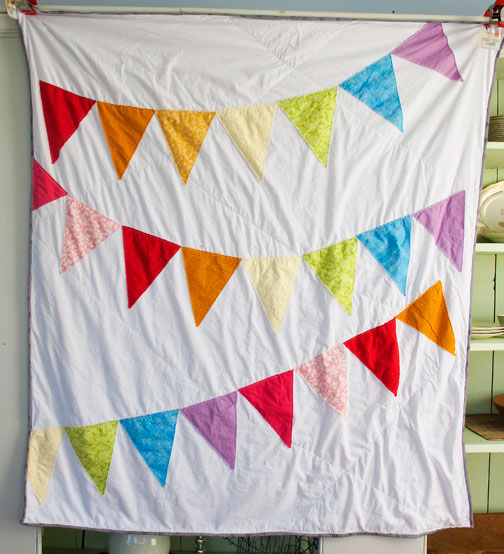 This was another great "use it or lose it" project since it is made entirely from scraps and fabric I had on hand. I started by just cutting a bunch of triangles, then I used a a piece of yarn to layout where I wanted each "swoop" to be. I then drew the line on the fabric using a disappearing ink marker. Since I seem to have ruined/bent nearly all of my straight pins making my living room slipcovers, I ended up using strips of Stitch Witchery to hold each triangle in place. That actually worked great, and made it easy to sew. I just sewed a straight stitch along the tops of the triangles first, and then went around and sewed close to the edge of each pennant. (I did this in one long zig-zag, rather than stop and start for each one). The result is a frayed-edge applique, which I think is fine for a picnic blanket.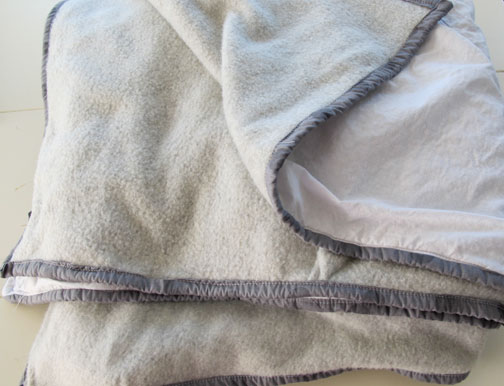 Instead of batting, I just used fleece for the backing. And I kept the quilting to a minimum, just quilting the swooping lines along the top of the pennants and then a few more criss-crossing the quilt. I was in a rush, so I did a machine binding, which came out pretty messy, but again… it's a picnic blanket.