While I really like having the opportunity to make gifts for little girls, I must admit, I find sewing doll clothes _ particularly tops _ very frustrating, what with all the tiny sleeves and hems, etc. But in making my latest batch (birthday gifts for my best friend's 7-year-old daughter),  I found some easy workarounds.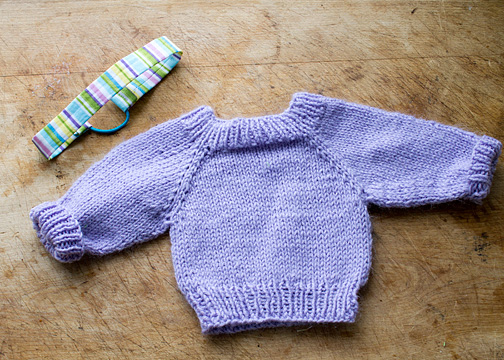 Knitting a sweater, even a doll-sized one, is not a quick project (at least for a relatively new knitter like me), but it was mostly stress free, considering it is the first sweater like this I've ever made. (Much easier than the cardigan I made for my niece, because this one has no seams, it's all one piece).The free pattern can be found at Sophia's Sundries HERE.
The matching headband was super easy and quick, thanks to a tutorial I found HERE.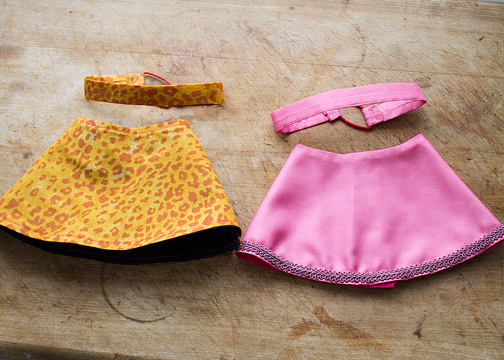 The skirts involve a very clever repurposing of a pattern I already had, for a hat! I saw this idea on an Oliver + S blog post by Rachel at Nest Full of Eggs. Her version uses bias tape around the edges, but I decided to simplify it a bit by just sewing the skirt and lining together right-sides-together, leaving an opening for turning, and then turning it right-side-out.
Very quickly I had two reversible skirts!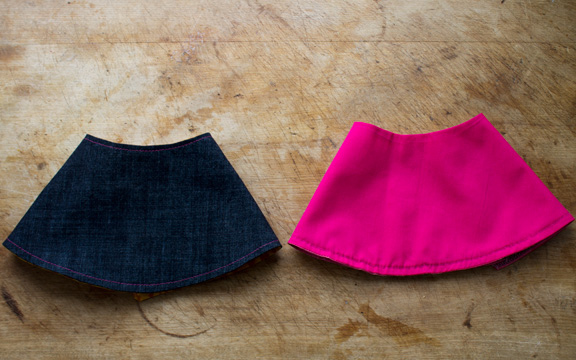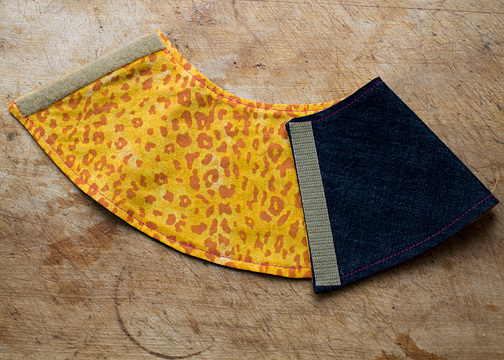 I didn't have any purple fabric to make a skirt that actually matches the sweater, but I was trying to stick to my pledge to "use it or lose it" and not buy new craft supplies. In fact, the animal print fabric is left over from a baby quilt I made for a girl who just turned 13!
Here's a peek at where the other fabrics/supplies originally came from.
The purple yarn is leftover from the monster I made for my niece.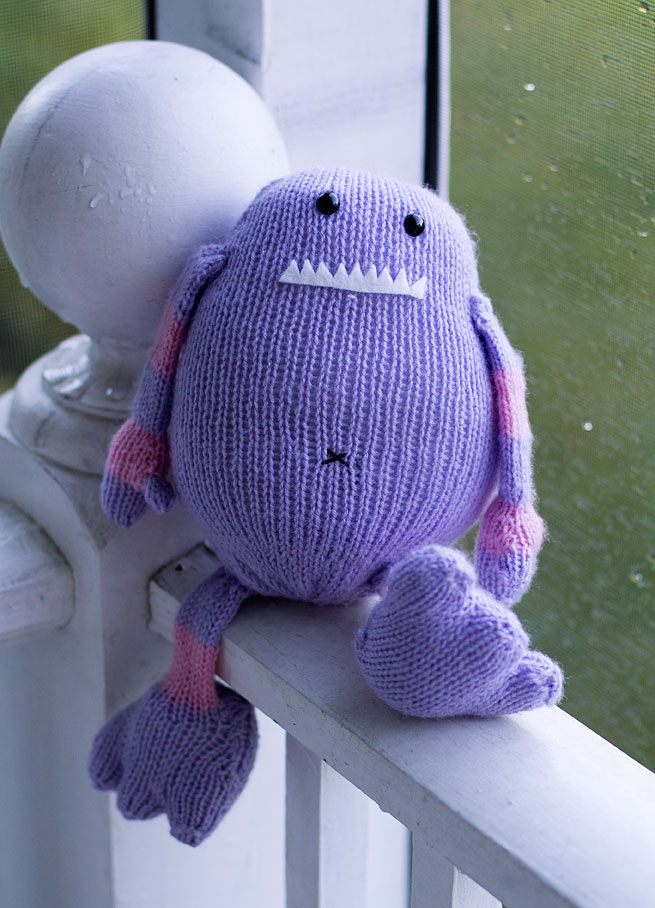 The pink satin fabric and the hair elastics I used for the head bands are leftover from the fabric flowers I made for my cousin's daughters in 2010.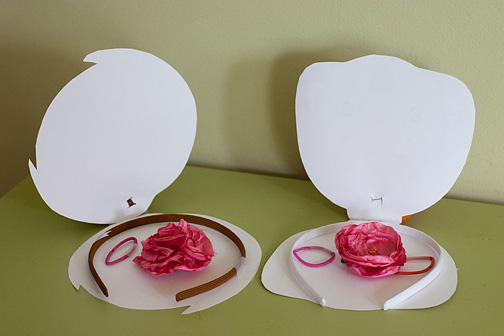 And the denim fabric is leftover from the tote bags I also made in 2010. They were so easy, I should make some more.