Two friends _ one near, one far _ recently had baby girls, so I decided to knit them some gifts. I was so proud that I finished this first sweater a month before Baby #1 was due, and promptly mailed it off to my friend in Australia. I found this free pattern on Ravelry (Rolled Edge Raglan Baby Sweater by Joan Marie)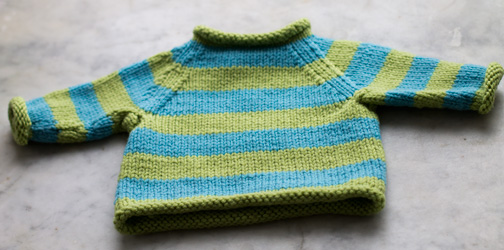 This is exactly the style of sweater I wanted to make for Parker before he was born, when I got as far as buying the supplies and a book of patterns and then failed miserably in actually learning how to knit. (I did sent the yarn off to my husband's grandmother, who made an adorable sweater for me). Ten years later, I finally made one! This one is was not perfect, but it was pretty cute! Note the past tense: I mailed it to Australia and it never arrived!

So, after the baby was born, I got back to work, and tried a different pattern, "Cascade" by Raya Budrevich.  This one, I'm happy to say, arrived, and my friend loved it. The little leaf border is so cute, I couldn't resist adding ladybug buttons.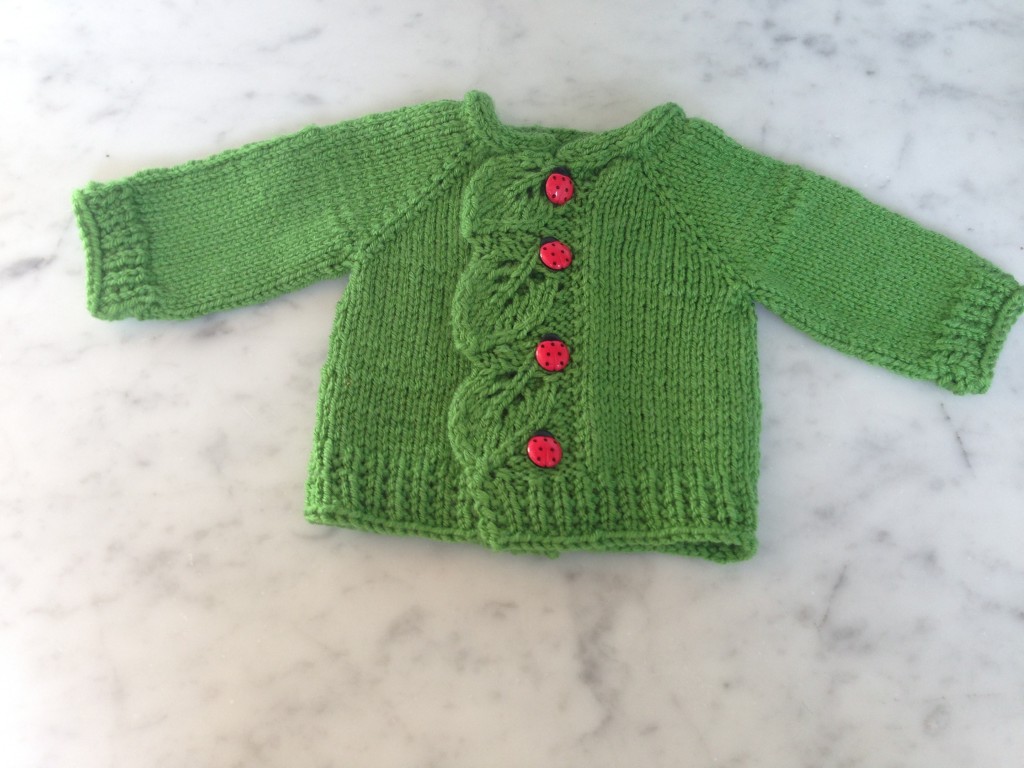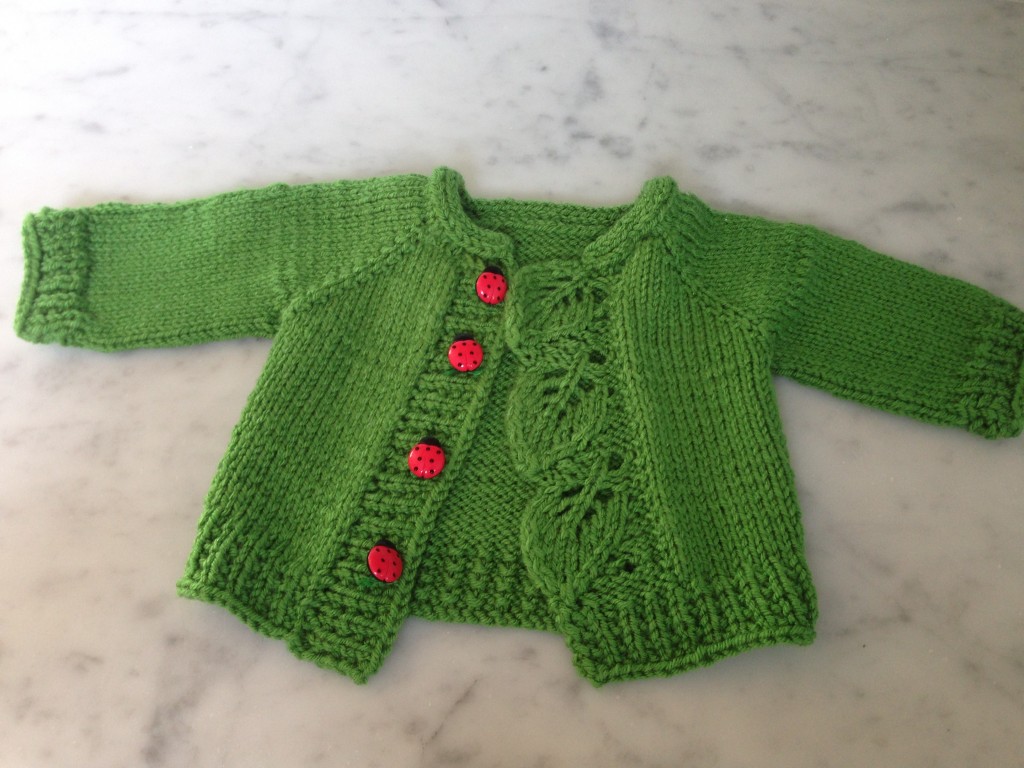 For Baby #2, I went with a dress that supposedly will stretch as baby grows, and be wearable as a tunic later. I have my doubts about that, but for now, it is a cute dress. (A free pattern called "Longevity Shirt/Dress on Ravelry)