Welcome to my giveaway! For first-time visitors, I am a reporter for The Associated Press by day, crafter by night. This blog has been a bit neglected, but feel free to poke around!
I am giving away one adorable owl, similar to the one I made to go with the Harry Potter doll I made for my friend's daughter last month. Since then, I made a whole batch (flock?) for my talented friend, Melissa Kim, who recently wrote a children's book about owls.  This picture shows the owls I made her. I will make a new one for the winner of my giveaway, and you can specify whether you want an orange beak or the more true-to-life dark gray/black beak.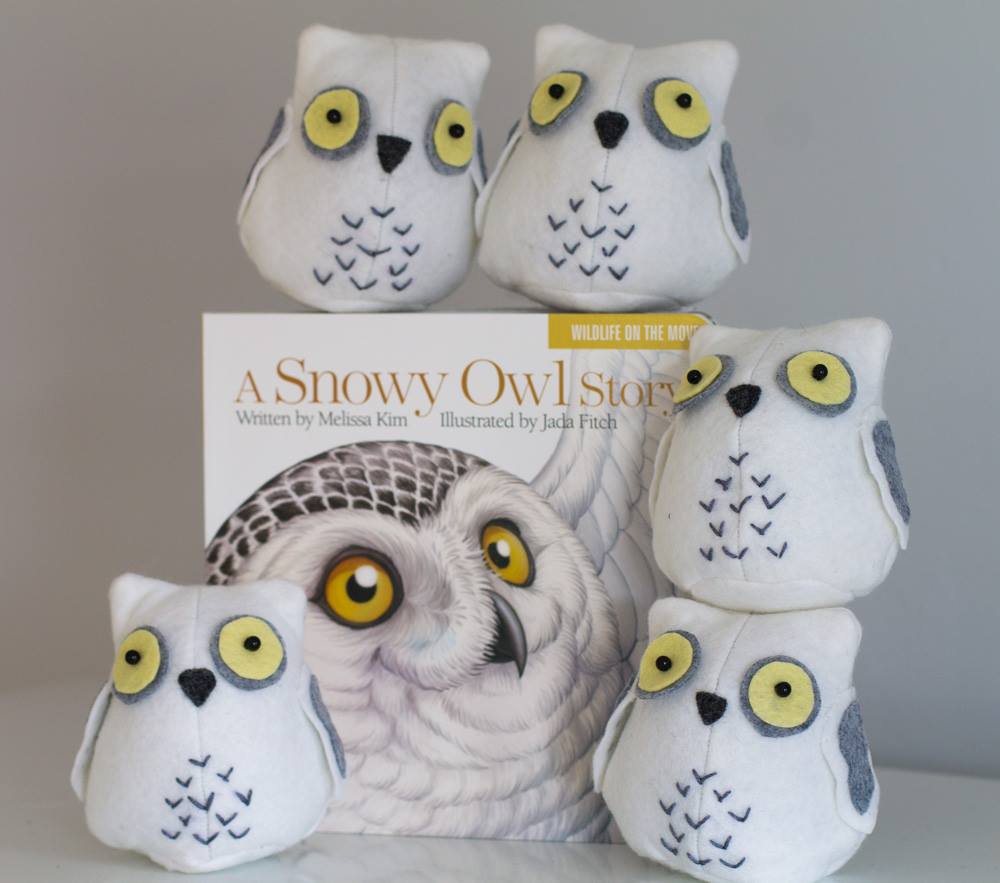 For a chance to win, just leave a comment.   If you are feeling chatty, recommend a good book or audiobook. I've recently taken up running, and am enjoying listening to Tina Fey's "Bossypants" audiobook while I run, but I'm about to finish it!
I will close comments at 5 p.m. PST Sunday, and will announce the winner Monday. I will ship internationally.
Please check out all the other great giveaways by clicking the image below: